Places of Interest
I'd Like to Be Under the Sea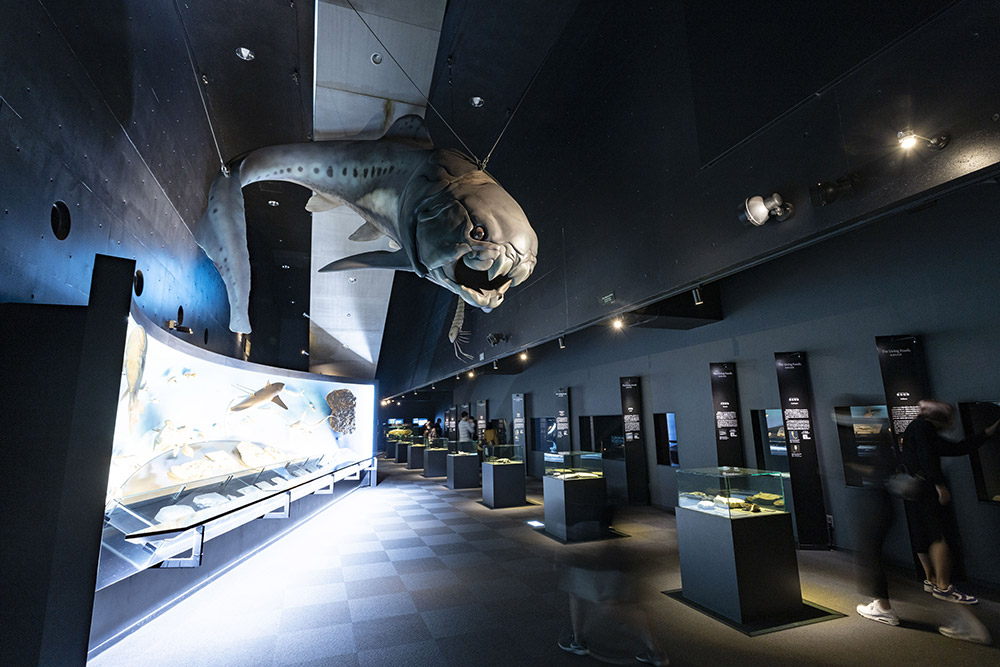 One of the largest aquariums in Japan's Tohoku region, famous for its striking glass dome, ecological exhibitions, and restaurants.
Aquamarine Fukushima opened in 2000 as an environmental aquarium that houses about 800 species of sea life. Its central theme is what is called the Shiome, the point where the Kuroshio current from the south and the Oyashio current from the north meet off Fukushima's Pacific coast. To fully recreate the unique ecological environment of the coastal waters, glass is used throughout the building to let in natural light. Outside areas, such as Satoyama Johmon Village and Janome Beach, are designed to help visitors better understand Japan's natural environment. In addition to learning about the current situation, the exhibits in the main building use fossils to explain the evolution of life in the seas. This is the only place in the world where you can see two specimens of coelacanth.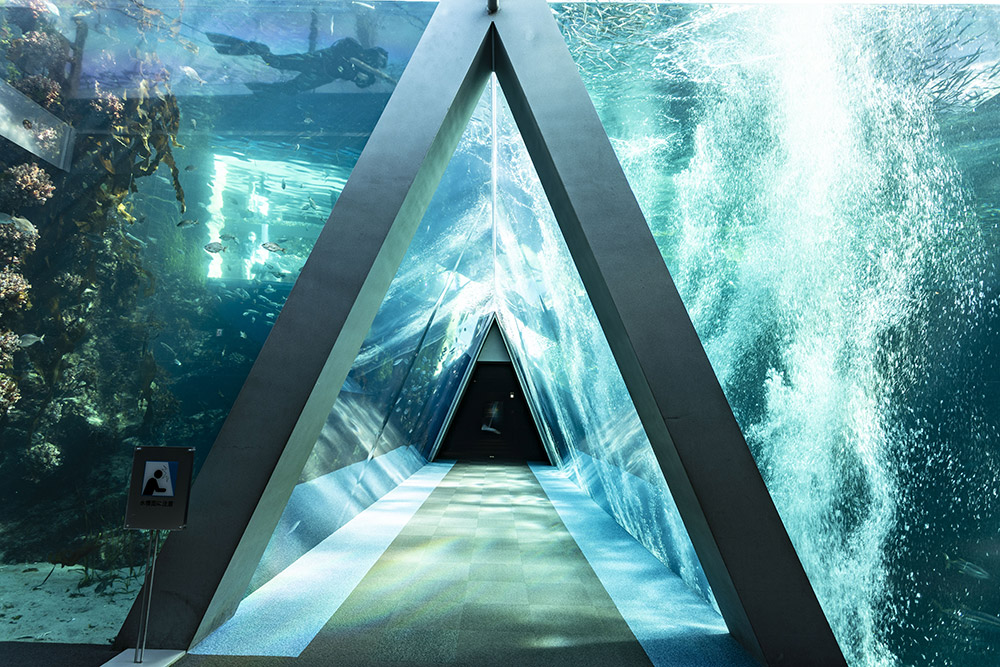 The most eye-catching feature inside the glass dome of the aquarium is the Shiome no Umi (Sea of Tides). It is the first aquarium in the world to use a transparent, triangular tunnel to represent the meeting point of ocean currents. The triangular structure allows visitors to see migratory fish such as sardines and tuna swimming in the waters of the Kuroshio current, and at the same time, seaweed, sea squirts, and root fish that are nurtured in the Oyashio current. Unlike more common circular tunnels, the triangular design reduces visual distortion, allowing visitors to more realistically see the underwater life swimming inches from their eyes.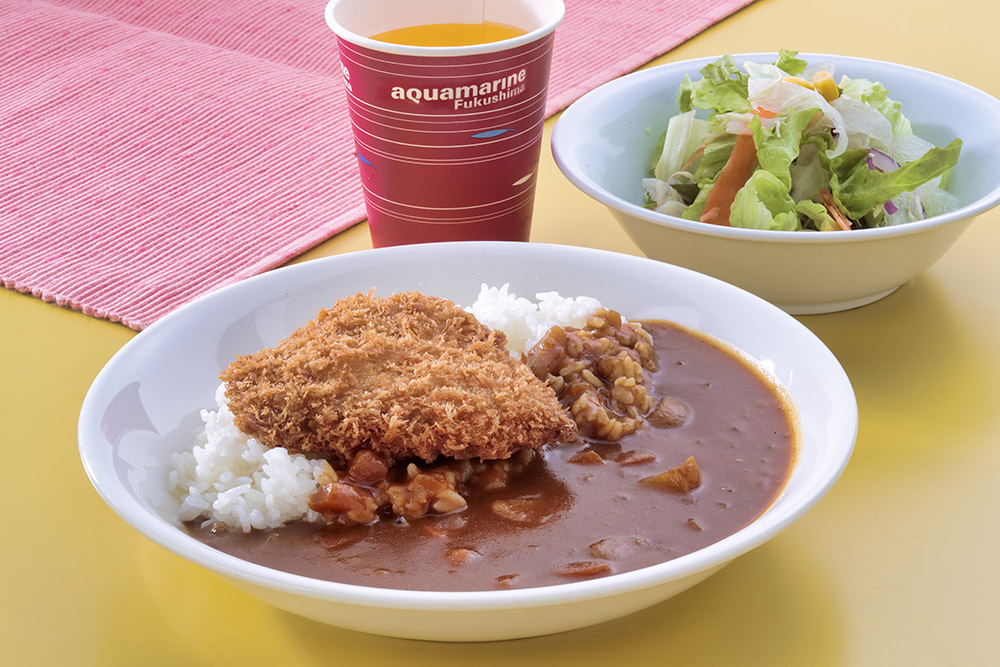 Aquamarine Fukushima is not simply an aquarium, but an educational facility based on the philosophy of learning about "the oceans and what they say about our future on Earth." The main building, for example, is home to the "Happy Oceans" project. The project advocates sustainable consumption of marine products to ensure that people can continue to use the resources of the sea in the future.
This concept is further supported by features in the two aquarium restaurants: Aqua Cross, overlooking the sea of Onahama, and Shiome no Umi, a sushi restaurant located near the triangular tunnel. The menus use traffic light symbols to simply convey the current sustainability levels of each ingredient, allowing diners to enjoy seafood while receiving a dietary education.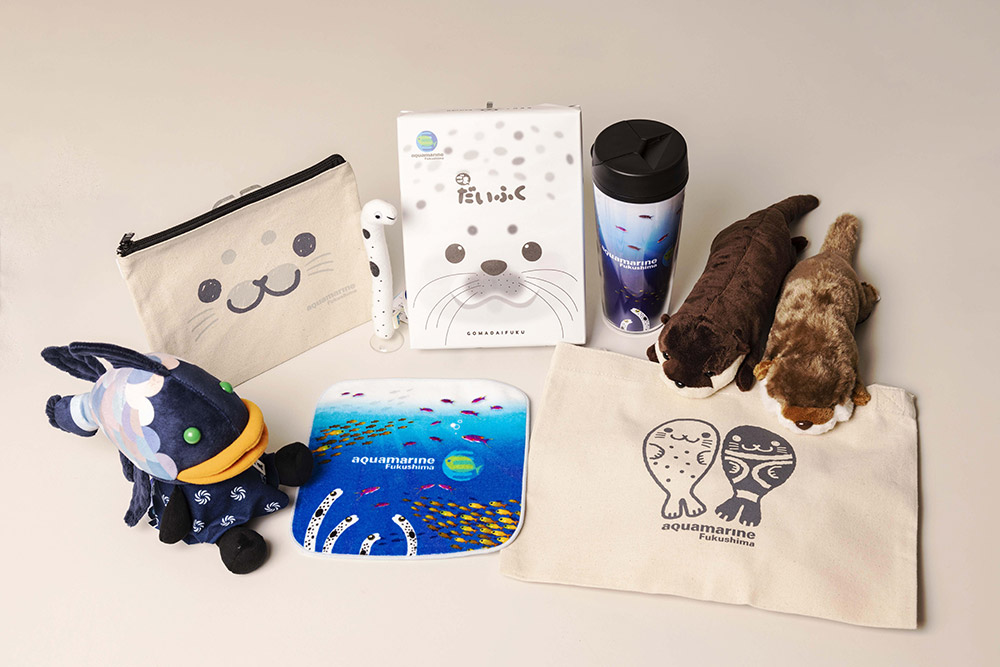 After learning about sustainability, you may want to take home a souvenir to remember your visit. Aquamarine Shop Johmon is located at the entrance of the main building, and can be accessed without entering the aquarium. Souvenirs featuring cute seals and otters are the most popular items. Museum Shop Uminos offers a variety of souvenirs to satisfy fans of the ocean, including original coelacanth goods and ocean-related books.