Places of Interest
A Destination for All Seafood Lovers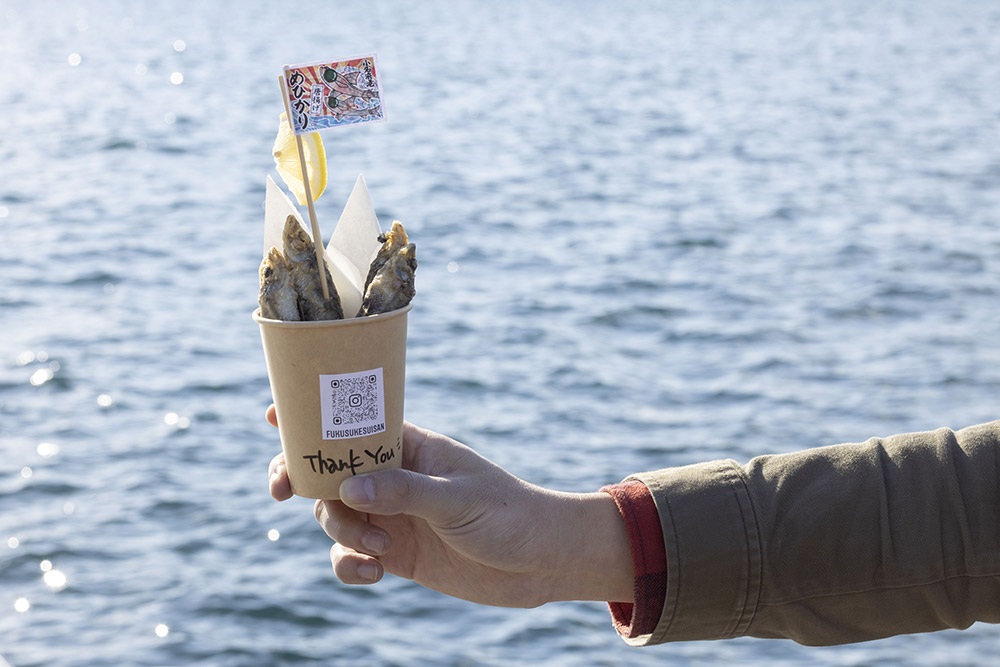 Iwaki Lalamew is an exciting tourist center in Iwaki City, with a fish market, shops, restaurants and sightseeing boats.
The name Iwaki Lalamew comes from the place name of Iwaki, the sparkling (ki-la-la) blue sea, and the local nickname (mew) for the city's resident seagulls. This tourism and product center is divided into six main areas spread over two floors: a seafood market, a shopping zone with souvenir stores, a barbecue zone, a dining zone with a variety of gourmet options, a children's play zone, and an exhibition room introducing Iwaki City. It's a place where people of all ages can enjoy all the delicious and fun things Iwaki has to offer.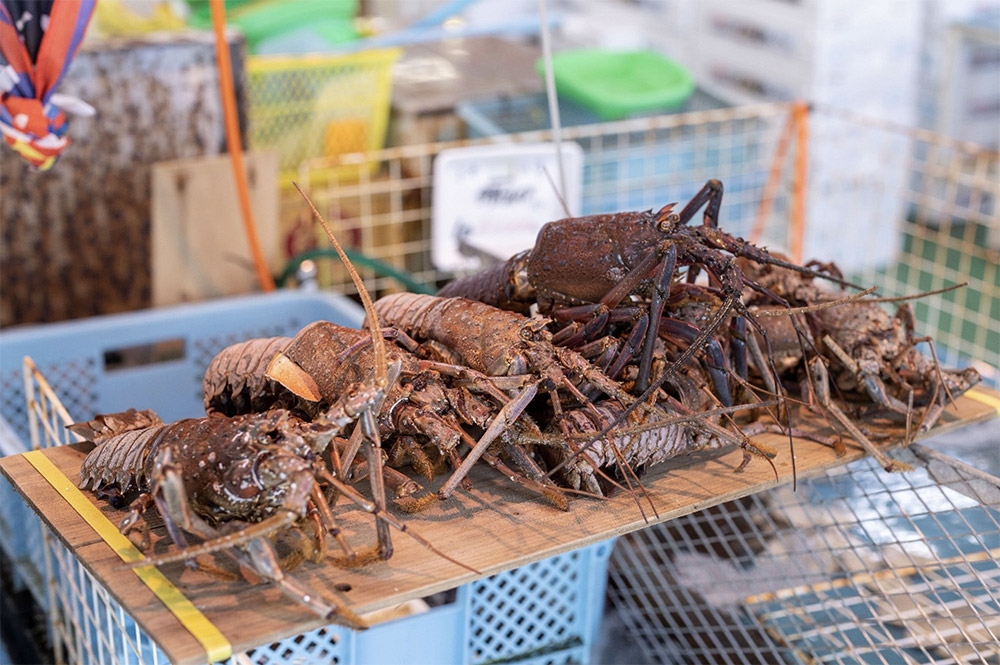 Visitors shouldn't miss the Joban-mono seafood, a reference to the Joban rail line that runs up the coast of Fukushima Prefecture. The great taste of Joban-mono seafood is a result of the geographical conditions. The intersection of two currents from the north and south results in an abundance of marine products, such as shirasu (whitebait) in spring, sea bass and bonito in summer, flounder and saury in autumn, and monkfish and Mexicali in winter. Although once scarce in the northern regions of Japan, spiny lobsters can now be found in the market, due to the effects of climate change.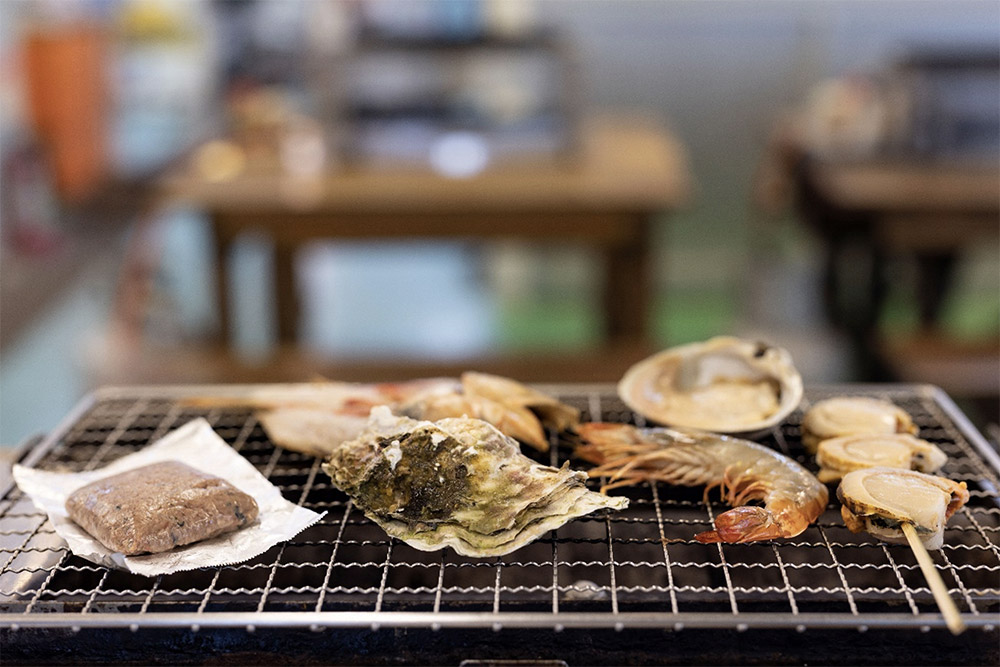 Visitors can get instant gratification at the seafood market here: buying, grilling, and eating local products on the spot. In the Seafood BBQ Banya barbecue zone, they can grill the fish of their choice—from Fukushima's famous Mexicali, to oysters or shrimp—using the cooking utensils provided. While enjoying the sea breeze, try other local delicacies of Iwaki City, such as sea urchin kaiyaki with its fresh and sweet aroma; saury po-po-yaki made by mixing a paste of saury with miso, green onions and ginger; and seafood donburi rice bowls full of fresh local ingredients.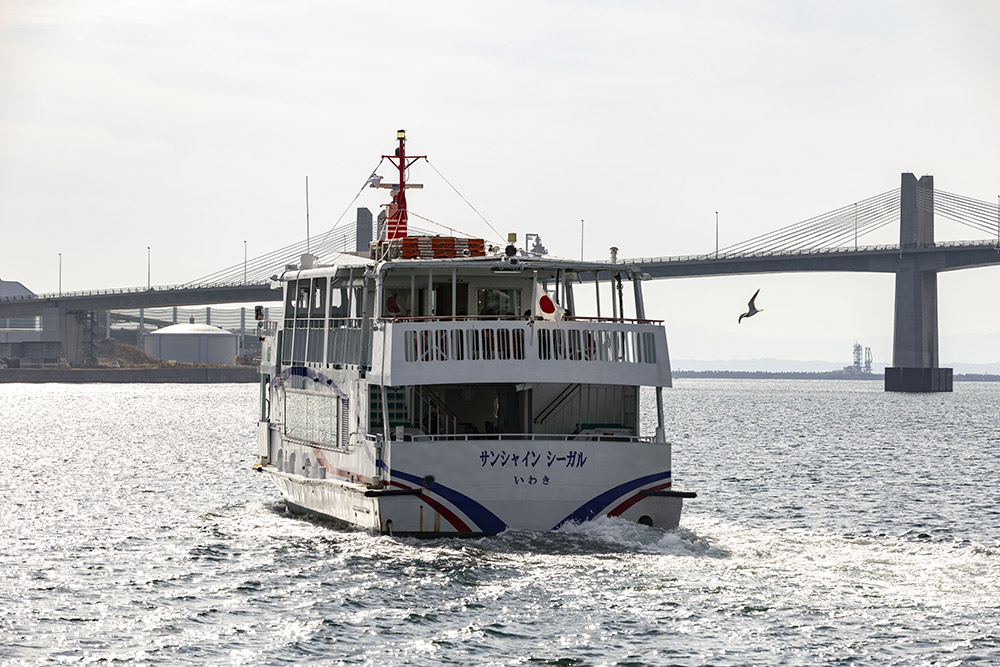 After a filling meal, take a walk around Onahama Port. If the timing is right, you can take a cruise on a sightseeing boat to appreciate the vastness of the Pacific Ocean and the beauty of Fukushima Prefecture's largest port. There are only three sightseeing boats a day, so be sure to check the boat schedule when you arrive.