Enjoying Hamadori
Go for a gallop on the beach or forest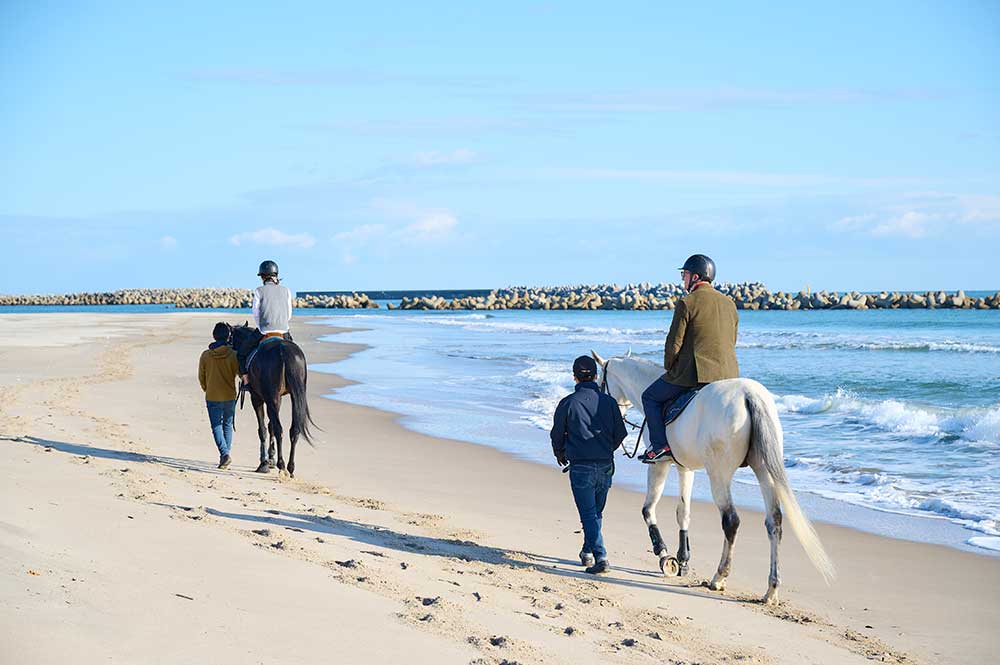 A horse stable offers visitors a chance to ride horses on the beautiful coast of Fukushima Prefecture, and find keys to healthier life values.
The Soma region is the only place in Japan where horses are part and parcel of everyday life. Behind this cultural quirk is the Soma Nomaoi (wild horse chase) festival, a local tradition with 700 years of history. The three-day-long event has its roots in the capture and training of horses for military use. It includes thrilling exhibitions of horseback expertise, including races, parades, and a boisterous competition that has teams on horses attempting to catch flags shot into the air.
It was this unique local tradition that persuaded Tokyo-born showjumper Yoichiro Jin to set up his riding stables here after returning from a year spent working in a stable in Germany. "The city of Minamisoma is a great place for horses and for horse-related businesses because the local government and the people are all very supportive" he says. Jin named his company Horse Value, because he believes that a society in which people are closer to horses is a key to better, healthier values in life.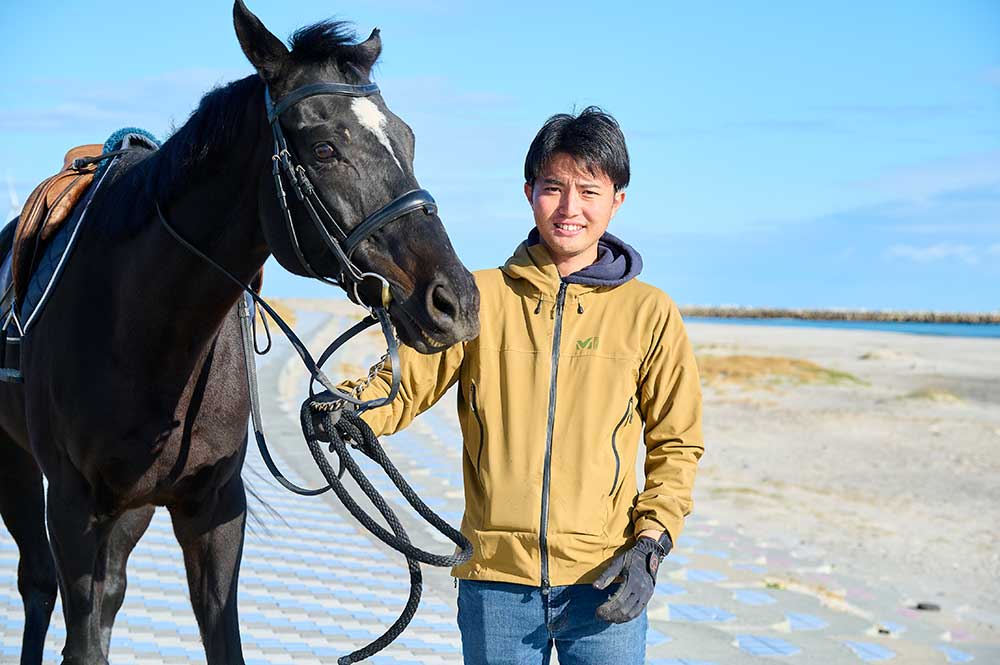 Trekking along Karasuzaki beach, a two-kilometer-long beach not far from Minamisoma, will certainly make anyone appreciate the appeal of horses. Jin and his colleague Fukuno Shoma bring the horses to the beach parking lot in a trailer, where riders can hop into the saddle and proceed down to the beach. Depending on your level of experience, you can choose to be led by someone from Horse Value or go for a wild gallop in the surf. A forest trek option is also available.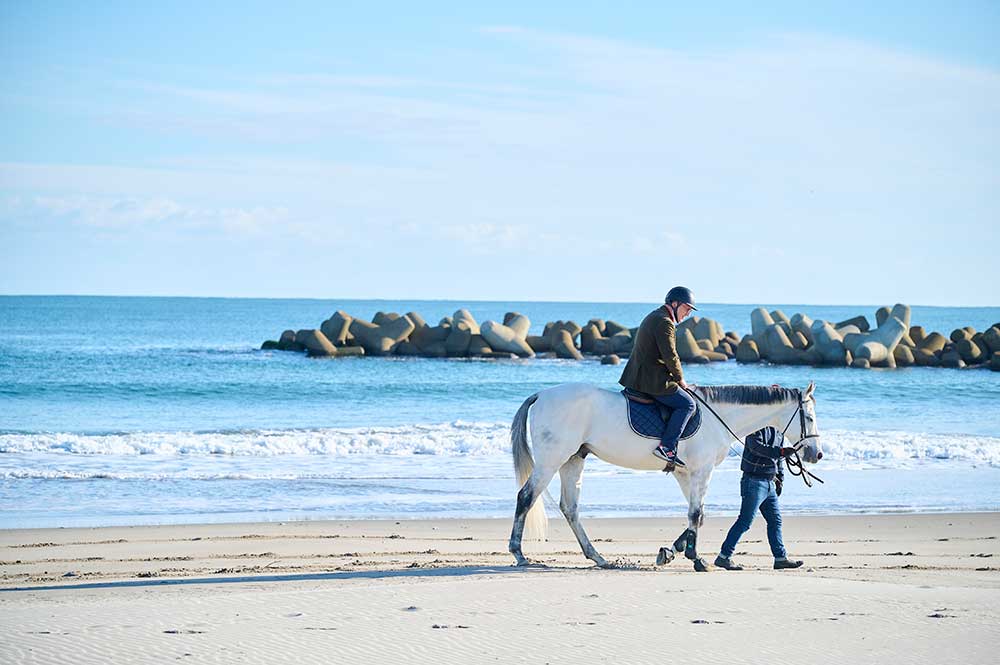 In homage to the procession of mounted samurai in the Soma Nomaoi festival, this year Horse Value will start offering customers the opportunity to dress up in samurai armor and ride proudly down the main street of Minamisoma.
Jin is currently building new stables in the town of Odaka with both an indoor and outdoor arena, where he hopes to set up a riding club for schoolchildren. "That particular venture is not about making money. It's about familiarizing kids with horses," he says. He is also building a new website with English and German, making booking easier for overseas travelers.