Enjoying Hamadori
You can be a hero for a day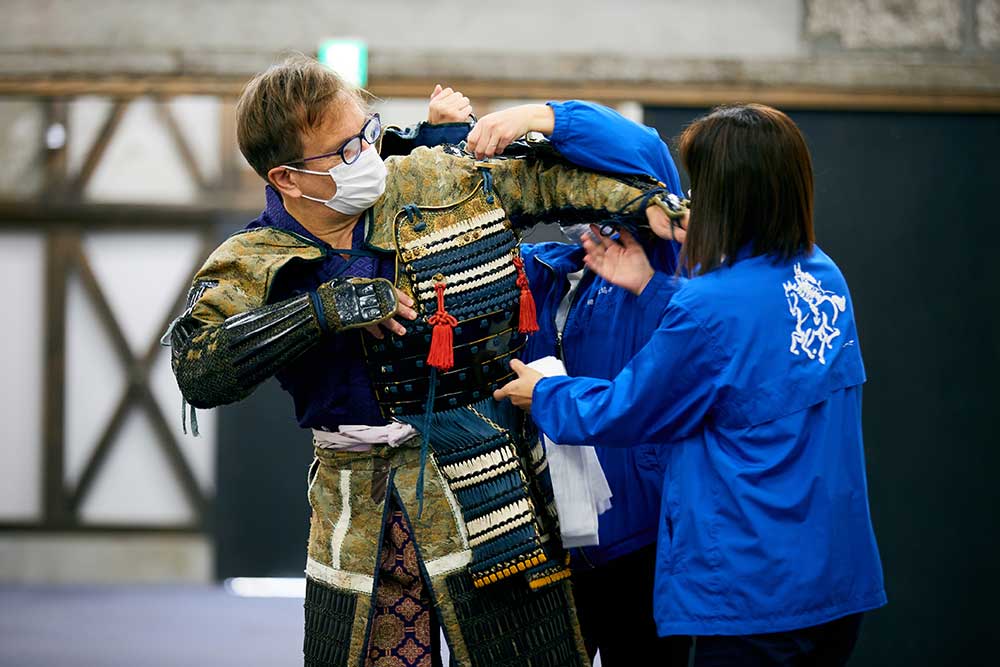 Visitors can get a thrilling taste of life as a samurai warrior, either as commander or member of the infantry.
Many tourists have discovered that dressing up in a rental kimono is a great way to heighten the pleasure of visiting old Japanese shrines, temples and gardens (and to garner likes for social media photos). The Meijokan in the city of Minamisoma gives you the opportunity to take your cosplay into the realm of the heroic, dressing up in real 15kg suit of samurai armor and parading around town.
Minamisoma may well be the one place in Japan where no one bats an eye at the sight of a samurai on the street. Many locals, in fact, dress up as samurai for the famous Soma Nomaoi (wild horse chase) festival that takes place every July. The great thing about dressing up in this armor is that you can do it any time of the year, while the festival itself only lasts for three days.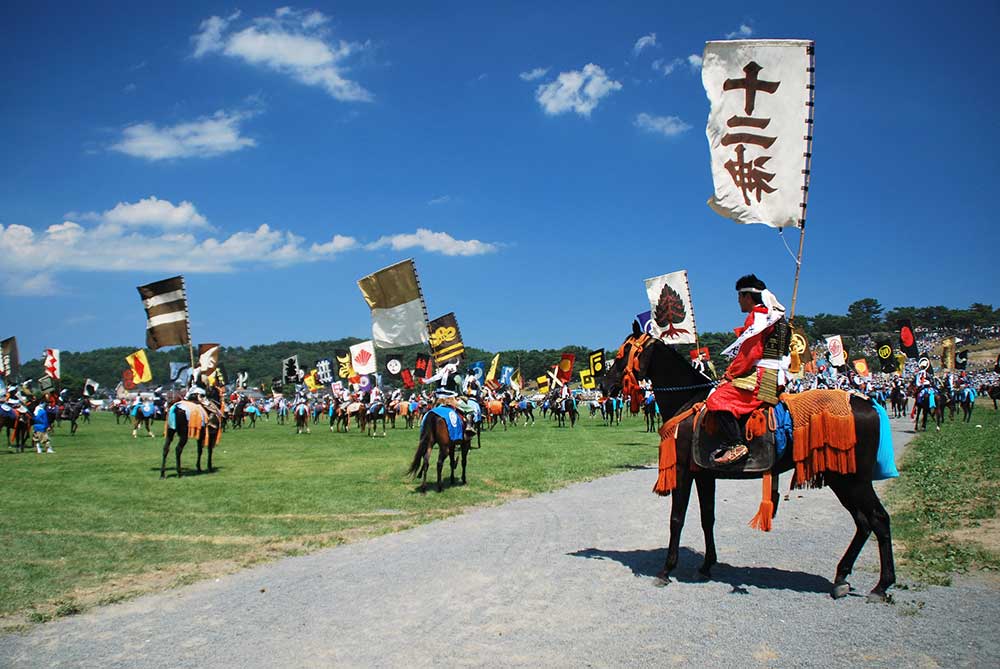 To get a samurai makeover, head to the Meijokan, which was a sake brewery until 1987. The pink building on the main street, which houses a tourist information center and a small souvenir shop, is the only modern building in the whole complex. Behind it, you will find brewery buildings from the Meiji (1868–1912) and Showa (1926–1989) eras, and a magnificent Taisho era (1912–1926) house where the family who owned the brewery once lived. It is now a restaurant that is open only at lunch time. It is well worth a visit, with wonderful wooden detailing in the sliding doors and transoms, a lovely little garden and—to get you in the proper samurai frame of mind—a couple of suits of armor on display in its alcoves.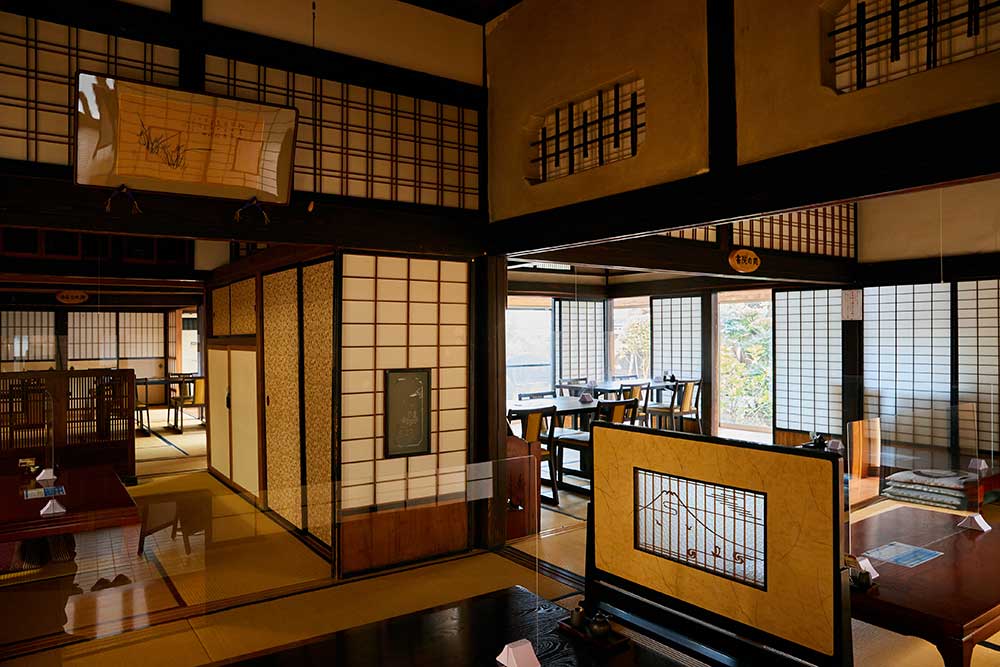 Before getting dressed up, you first need to choose whether to be a commander (busho) or a more lightly armored infantry soldier (ashigaru). The Meijokan has six suits of the former and no less than 50 of the latter, so if you want to kit out your own private army, it can be done! Staff from the information center will help you get changed into the armor, a process which takes 10 to 15 minutes.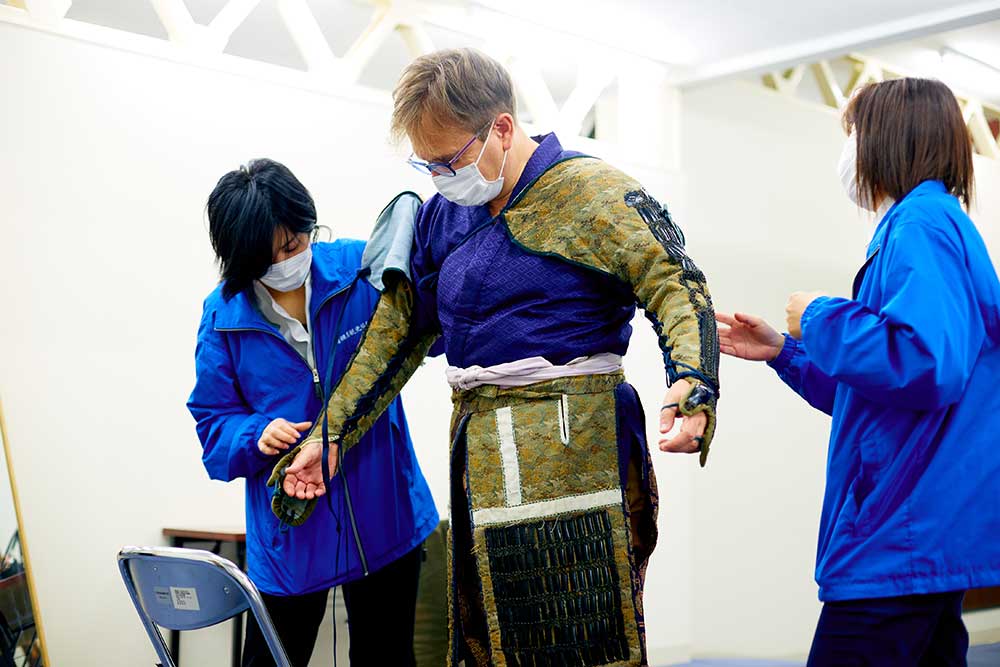 Once you have the armor on, you're set for the whole day. Some adventurous customers combine armor rental with horse rental (arranged separately), but most people are happy to pop around the corner to the Mishima Shrine to have their photo taken in an appropriate setting.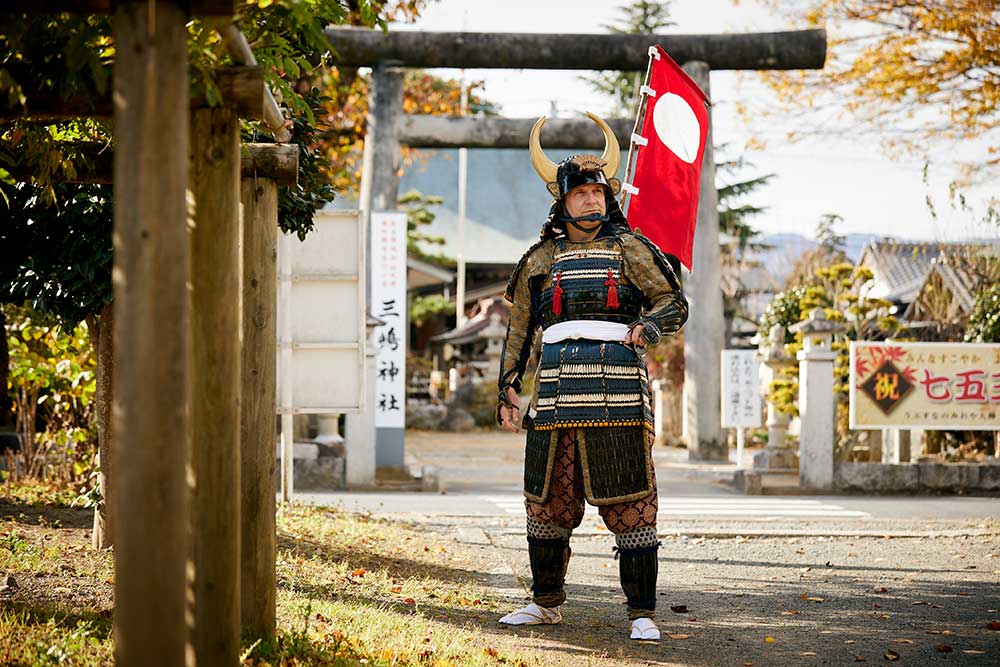 If you have time, you should also explore the brewery storehouses, which have been converted into a series of interesting micro-museums. One recreates life in Japan in the late 1950s/early 1960s, another contains exhibits connected with the wild horse race festival, and a third contains items from the brewery itself.