Places of Interest
Nagisaryo Mojishima restaurant at Matsukawa-ura lagoon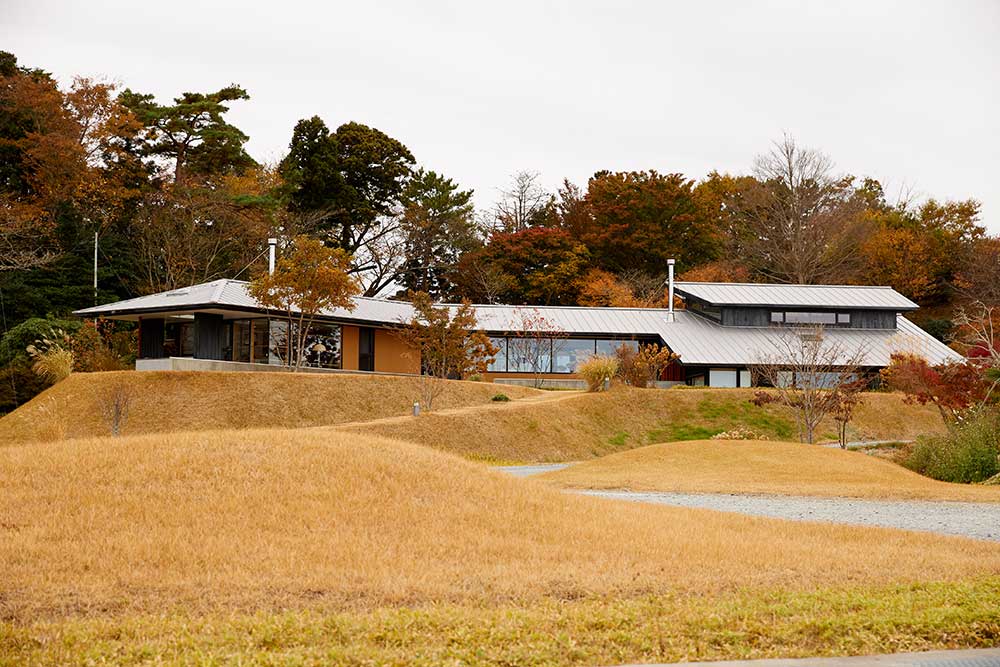 Sophisticated Japanese cuisine is elegantly served in a designer restaurant overlooking a calming Japanese seascape.
Imagine a restaurant with glass walls, polished concrete floors and Scandinavian-style wooden furniture. Now imagine a garden on one side and a vast placid lagoon dotted with pine-clad islets on the other. This is Nagisaryo Mojishima, the creation of chef Naomi Sakawaki and his wife Harumi, front of house. The couple wanted to create a building that felt wholly natural and embraced the lagoon it overlooks—and they most certainly succeeded.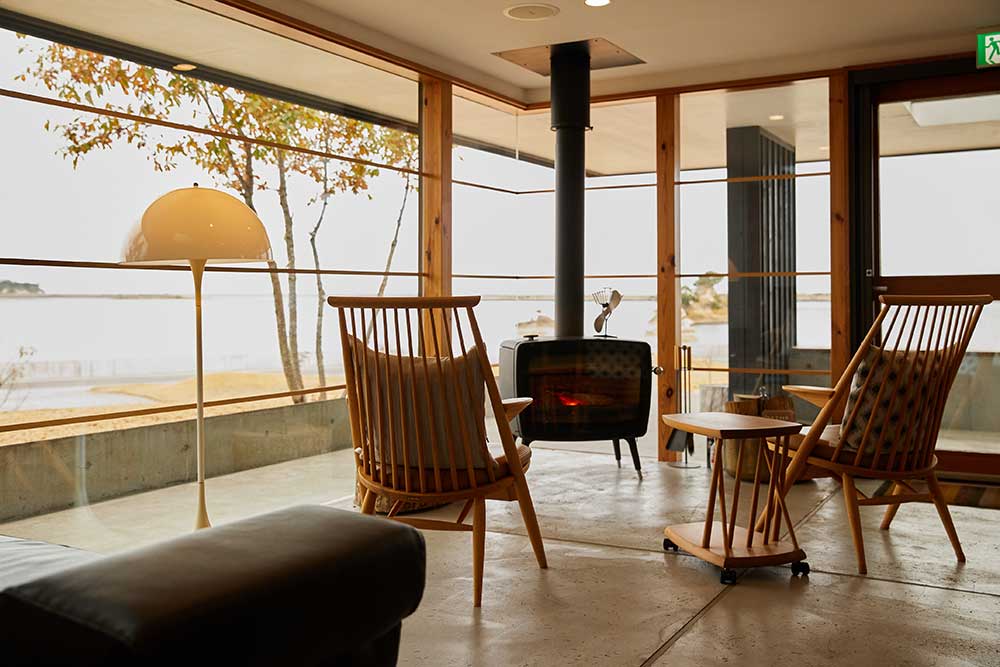 The same focus on the "natural" concept carries over into the menu. Chef Sakawaki uses organic vegetables grown by an old friend of his wife's, and short-neck clams and oysters from the lagoon in front of the restaurant. The set menu—competitively priced by any standard—features around seven dishes. Sakawaki thinks that modern Japanese patrons can feel a bit short-changed if they get a Japanese-only menu, so five dishes are usually Japanese style with a couple that are Western style. The meat dish is typically cooked in the Western style, using beef from Fukushima Prefecture, which is nice and lean. The chef also offers a variety of desserts, making seasonal pear and apple tarts, short cake, and even ice cream to go with the coffee.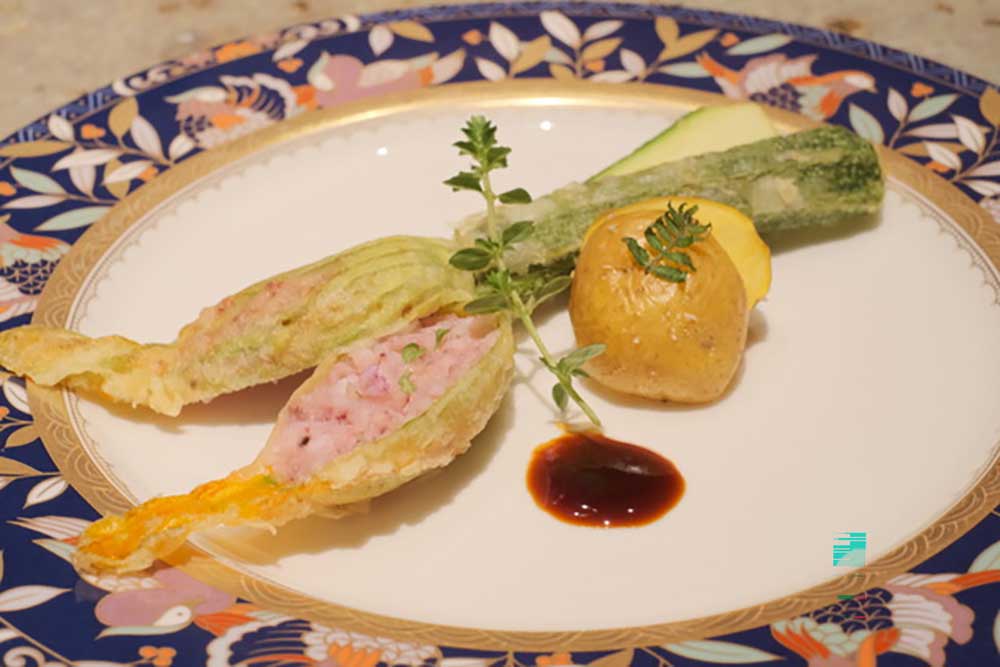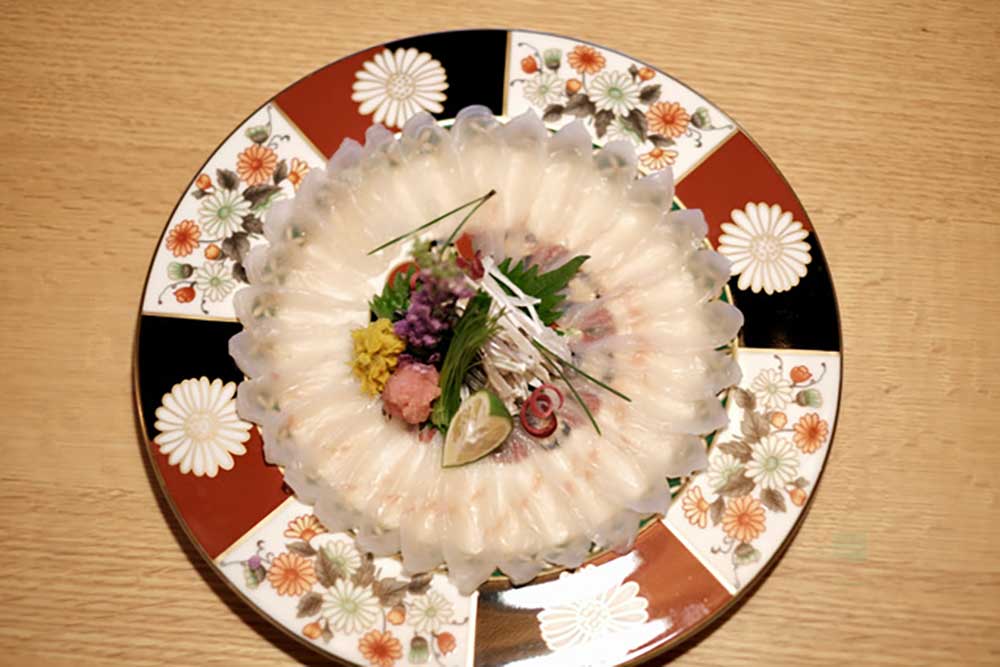 There is a large dining room which accommodates around 20 guests, plus space for a further 8 people in a private room with a picture window overlooking the islet of Mojishima immediately below.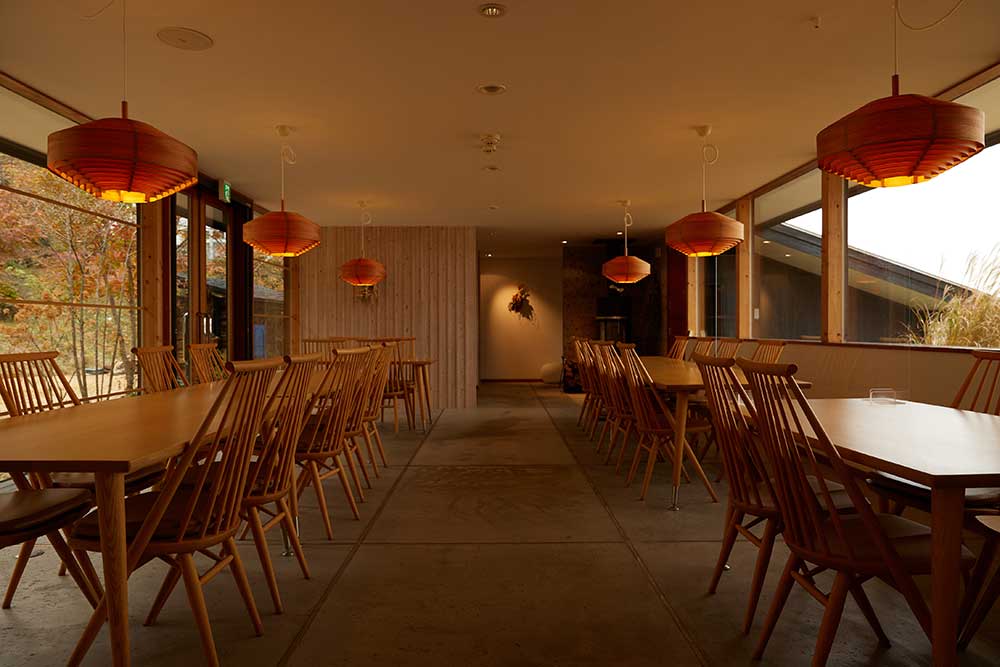 Both the Sakawakis are locals. Naomi worked as a chef in Tokyo for seven years, returning home when his father was ill to take over the family inn. The inn, which stood between the present restaurant and the sea, was damaged by the tsunami in 2011. "Not having guests to look after frees me up to focus more on the cooking," Naomi says.
Mojishima has two goals: to offer sophisticated hospitality in harmony with nature and to show the world that life on the Fukushima coast is back to normal. Only a little English is spoken, but with the set menu that should not be a problem. Mojishima accepts only reservations, which must made by phone or by Instagram.