Human Connections
A Warm Welcome from a Traditional Innkeeper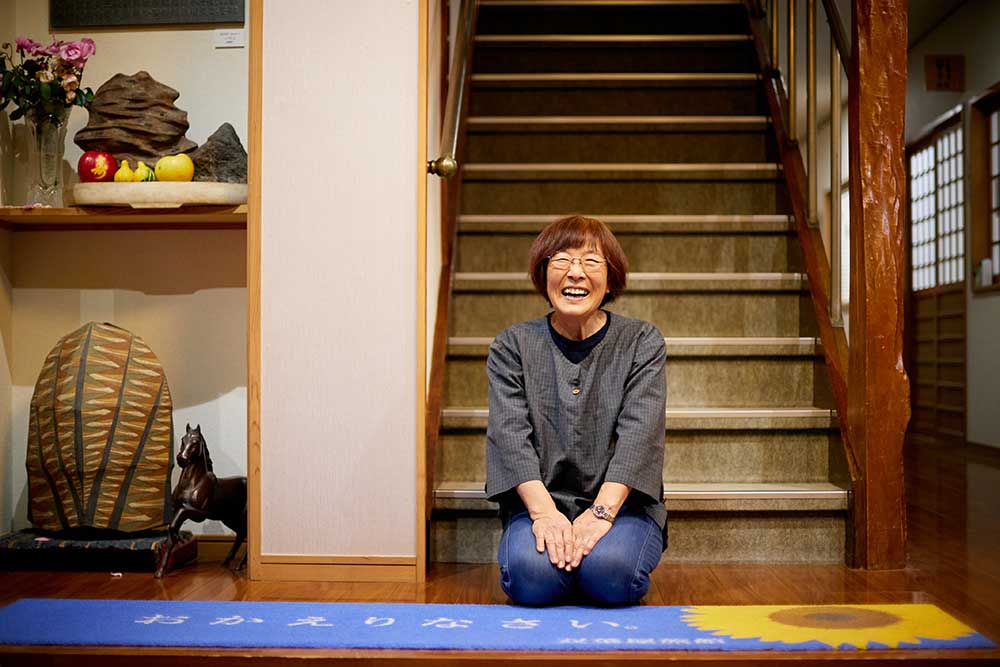 After the triple disaster of 2011, this indefatigable innkeeper has launched multiple initiatives to help her community's revival.
Tomoko Kobayashi is the fourth-generation manager of the Futabaya Ryokan, a traditional Japanese inn just a stone's throw from Odaka Station in Minamisoma. The ryokan started out providing lodging mainly for commercial travelers who came up by train to hawk their wares to the local shops. Kobayashi took over management of the inn in 2005 when her parents fell ill. "I remember because it was the year before the soccer World Cup in Germany and I'd been saving up to go," she says. "I had no experience running an inn, but having helped out here until I got married, I had a pretty good idea how things worked."
Kobayashi ran the inn for six years until 2011, when the massive tsunami swept through the town, flooding the ground floor with mud and debris. She was evacuated and went to live in Nagoya near her son. She tried getting a job there, but with only menial jobs on offer to someone her age, eventually decided to go back to something she knew how to do. She returned to the region in 2013, and while living in temporary housing in Haramachi, started repairing her inn in Odaka.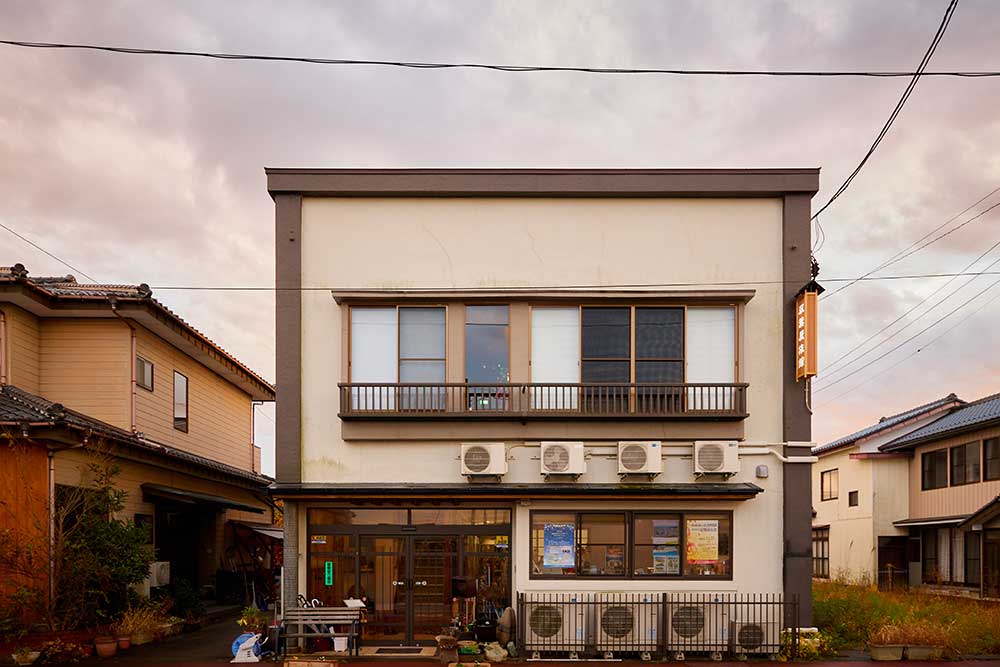 Kobayashi's focus after her return was firmly on helping to rebuild the Odaka community and reignite its once-thriving ecosystem of little shops, schools and inns. Indeed, the first thing she did when she got back was to buy some plastic bottles of water, get a kettle and sit in the inn's lobby, waiting to offer passersby a cup of tea. (No one actually dropped by.)
She also started planting flowers in front of Odaka Station to cheer the place up. "There were no trains running at that time," Kobayashi explains. "In a way, it was myself I was rehabilitating. I had no job and I didn't want to spend all my time in the temporary housing. It was soothing, healing." She later started putting planters on the town's main street.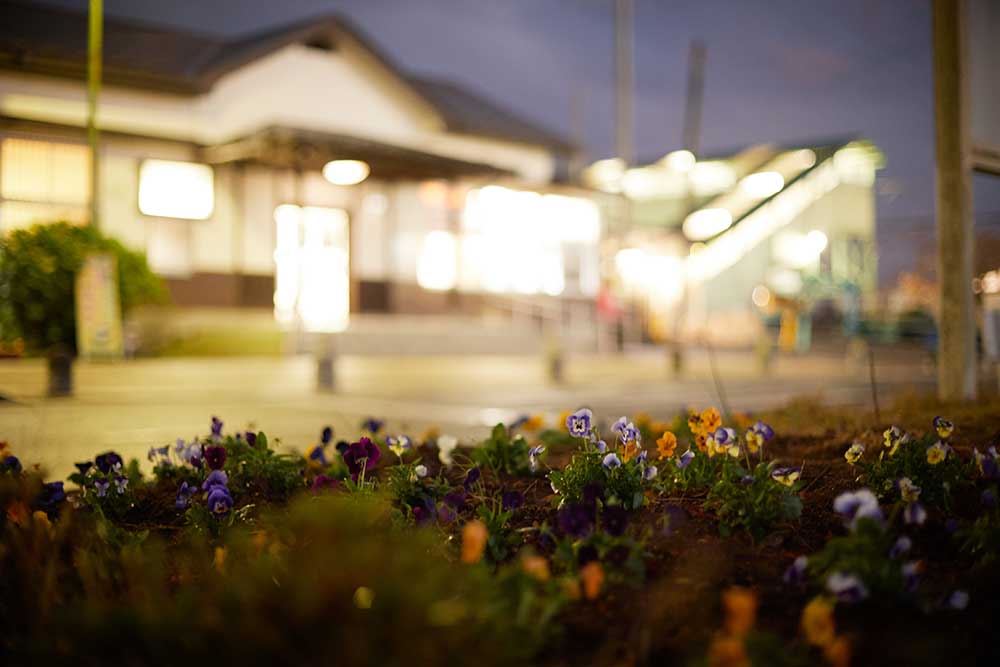 "In a way, it was myself I was rehabilitating," says Tomoko Kobayashi.
The Futabaya Ryokan officially reopened in July 2016, but since January of that year Kobayashi had been hosting journalists and photographers, as well as Odaka residents who were coming back to rehabilitate their homes. Today, the inn is a stop for tourists and others interested in the area's history and resilience. It has played host recently to college groups, ranging from Turkish agriculture students to the Tokyo University class of star architect Kengo Kuma who were looking at the area as a study in urban renewal.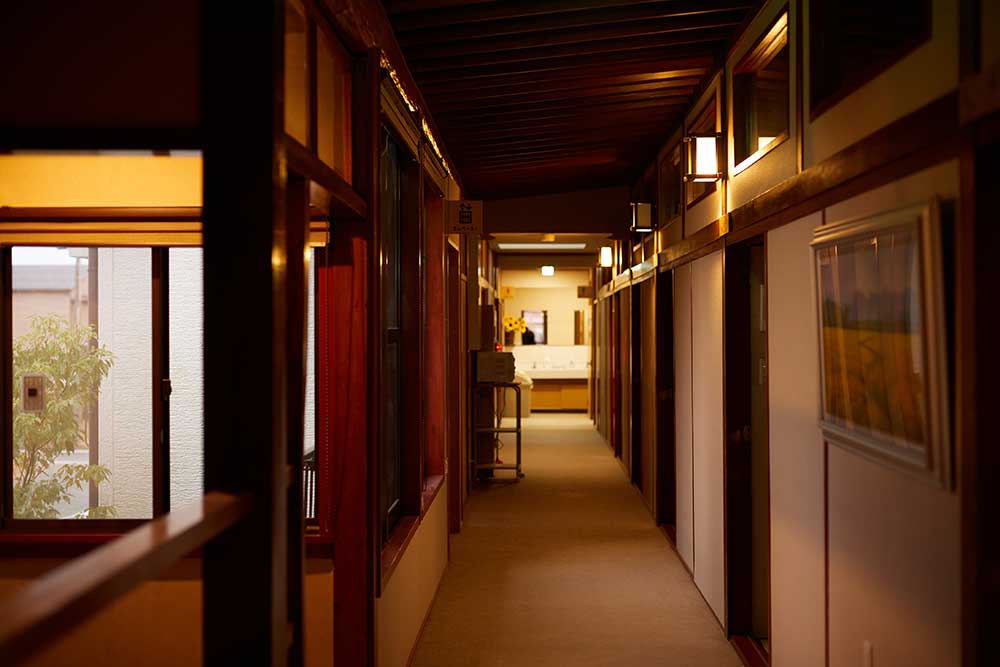 Kobayashi has also spearheaded other community-building ventures. These have included setting up a shop to sell artefacts hand-made by people living in temporary accommodations and setting up a café to provide locals with a place to get together, chat and relax on weekends when nowhere else was open. More recently, she launched an oral history project, recording video interviews with local people who lived through the disaster.
She plays a key role in the community's economic revival, using her personal network to connect the young entrepreneurs who move to the area with the people who can help them get their businesses up and running. And since so many of the people who come to Odaka stay at her inn, Kobayashi is extremely well connected.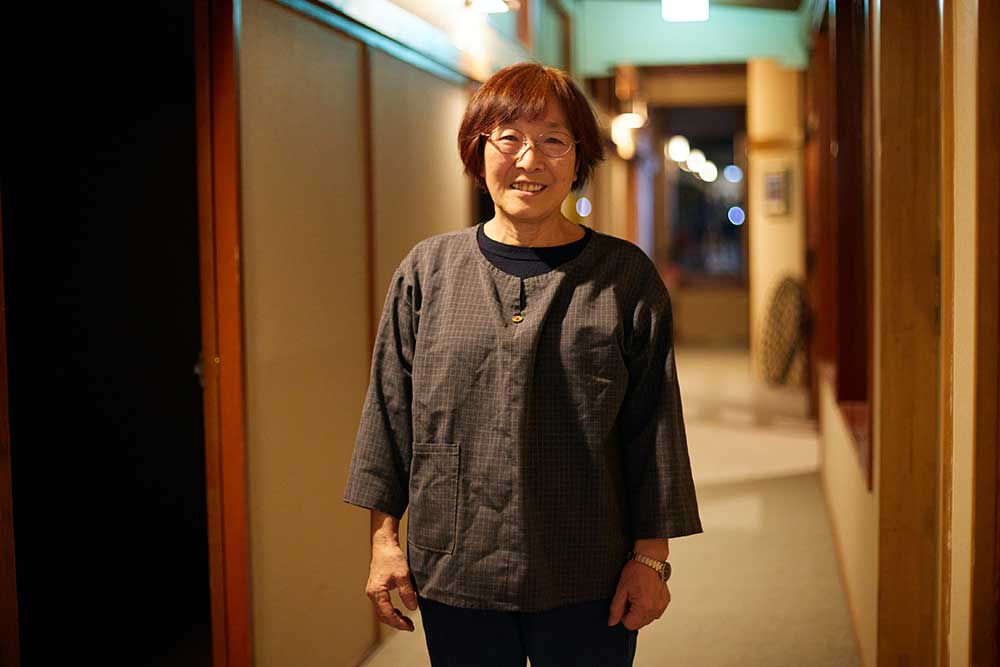 At the end of our interview, her husband Takenori bursts into the room. "The world needs its Don Quixotes," he says with a great big grin on his face.