Enjoying Hamadori
Gourmet Dining and Hot Spring Soaking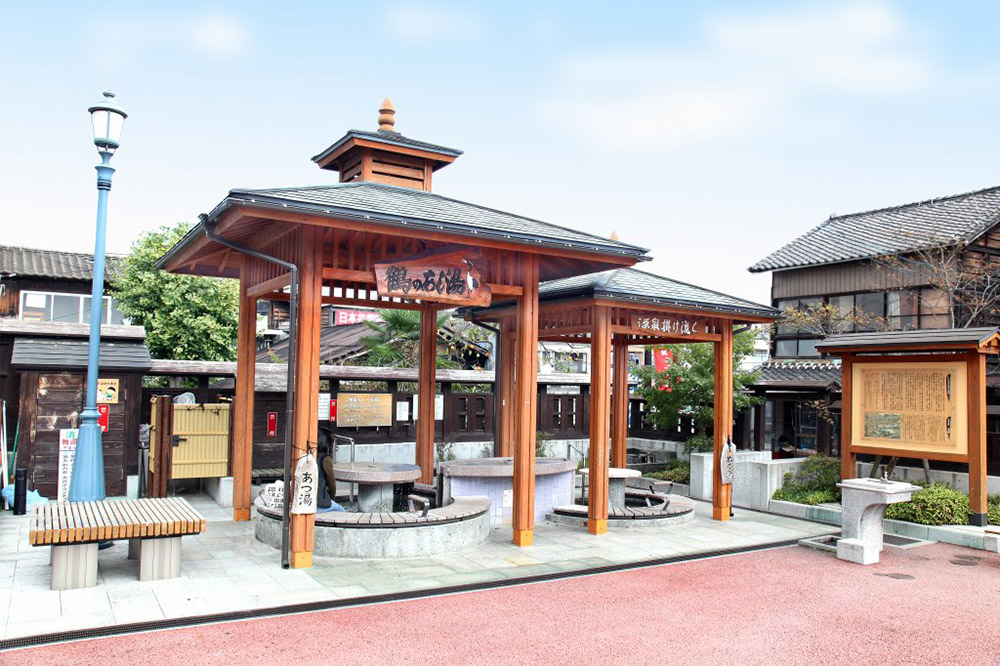 Iwaki Yumoto Onsen, the largest hot spring town in the area, is home to friendly shopping streets and a rare Onsen Shrine.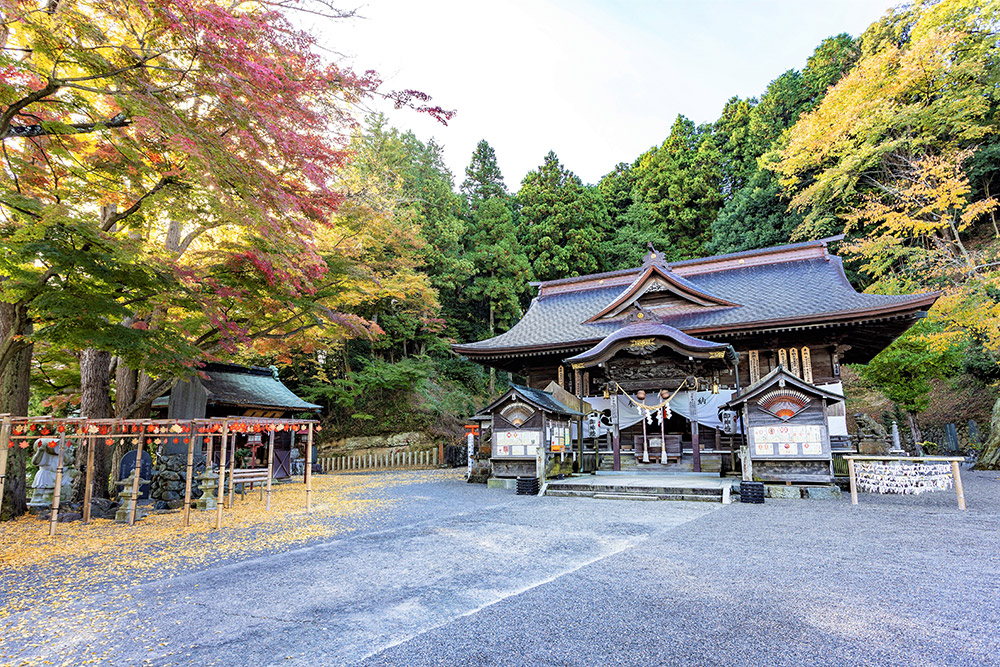 Iwaki Yumoto Onsen is one of the three oldest hot springs in Japan, with a history of over 1,000 years. This small town once experienced the depletion of its hot spring waters due to overuse. But today, the springs have recovered, and the latest technology is being used to control the flow of natural spring water at a steady temperature of 59°C and a rate of 5 tons per minute to the hot springs around the town. The water is a rare mixture of three types of hot springs: sulfur, sulfate, and chloride. Iwaki Yumoto Onsen has been popular since ancient times for what is believed to be the healing effects of "water for the heart" (lowering blood pressure), "water for heat" (warming the body), and "water for beauty" (moisturizing the skin).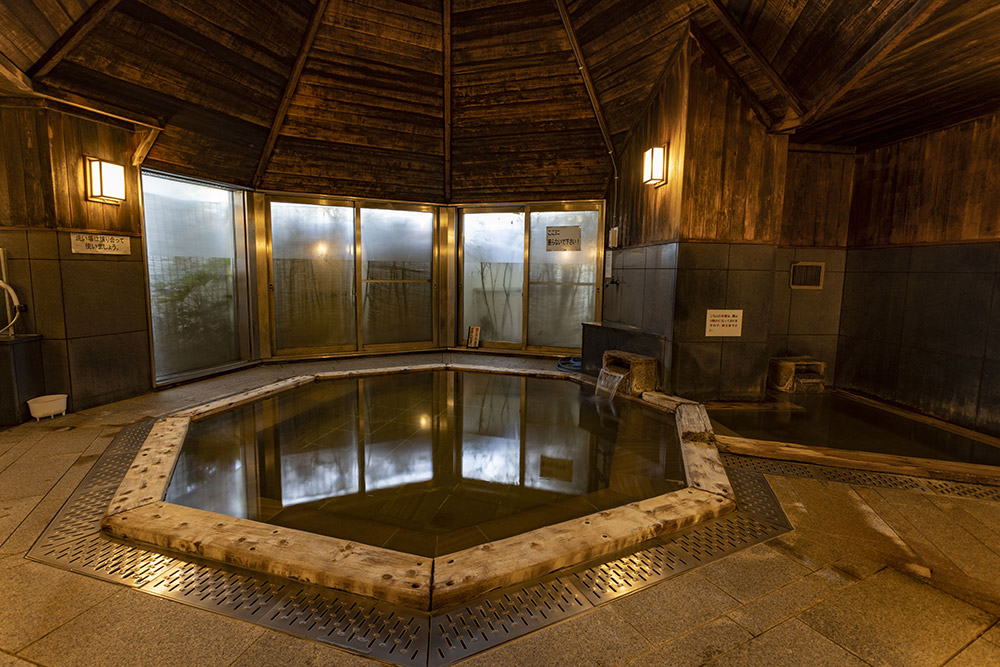 There are footbaths inside and in front of Yumoto Station for visitors who can't wait to indulge in the pleasures of hot springs. As you walk along the shopping streets, you will come to Tsuru no Ashiyu (Crane Footbath), a landmark of Yumoto Onsen town. If you're lucky, you might even see locals bringing their dogs to the pet footbaths. For a relaxing soak in a hot spring, we recommend Sahako no Yu, a public bathhouse built in Edo-period (1600–1868) style.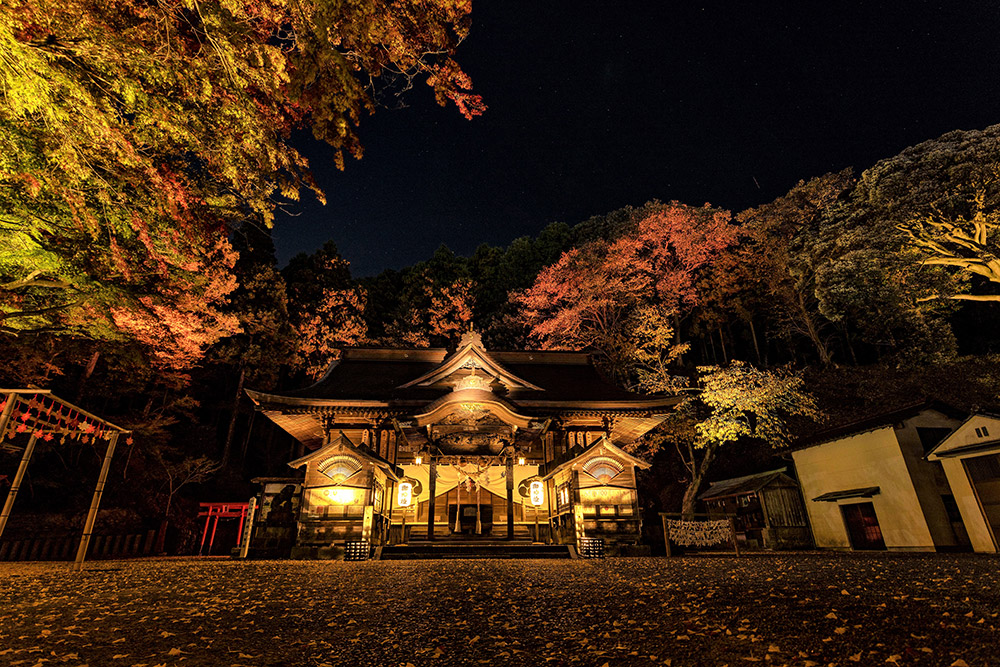 With a history spanning 1,300 years, Iwaki Onsen Shrine is another must-visit spot in Iwaki Yumoto Onsen. The quiet, serene grounds can be enjoyed in any season at any time of the year, with cherry blossoms in spring, lush greenery in summer, and colorful maple leaves in autumn. Lanterns are lit at night, creating a mysterious, magical, and romantic atmosphere. It's well worth a visit.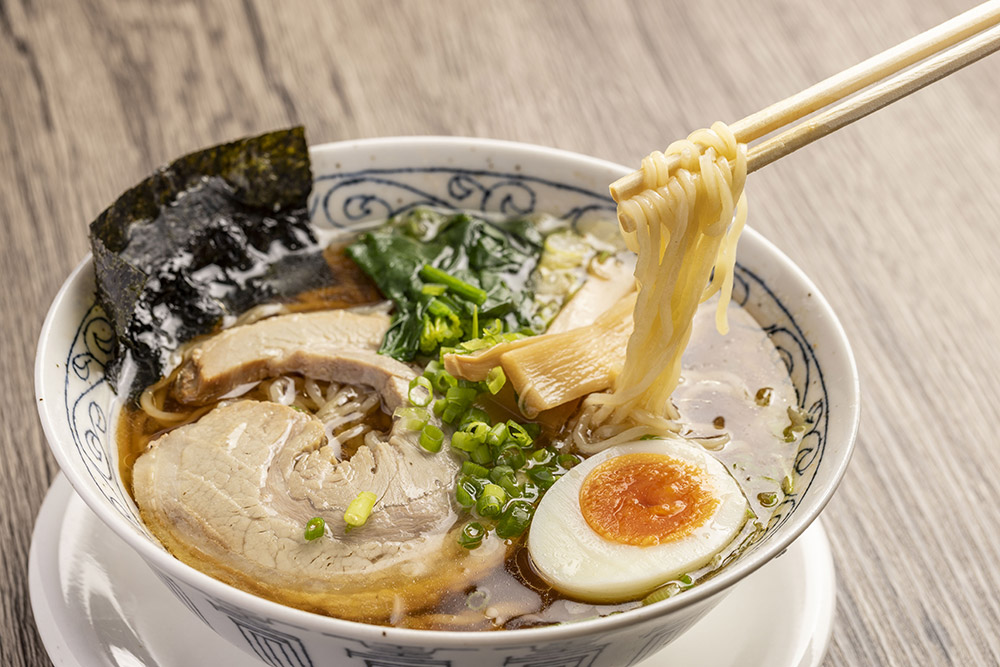 One of the local delicacies of Iwaki Yumoto Onsen is the onsen ramen at Sakura Cafe. Hot spring water is added to the noodles during the manufacturing process, giving them a smooth and firm texture. Another local favorite is the flavorful tofu ice cream served at Tofu Cafe Naraya. There's no better choice for an after-dinner treat.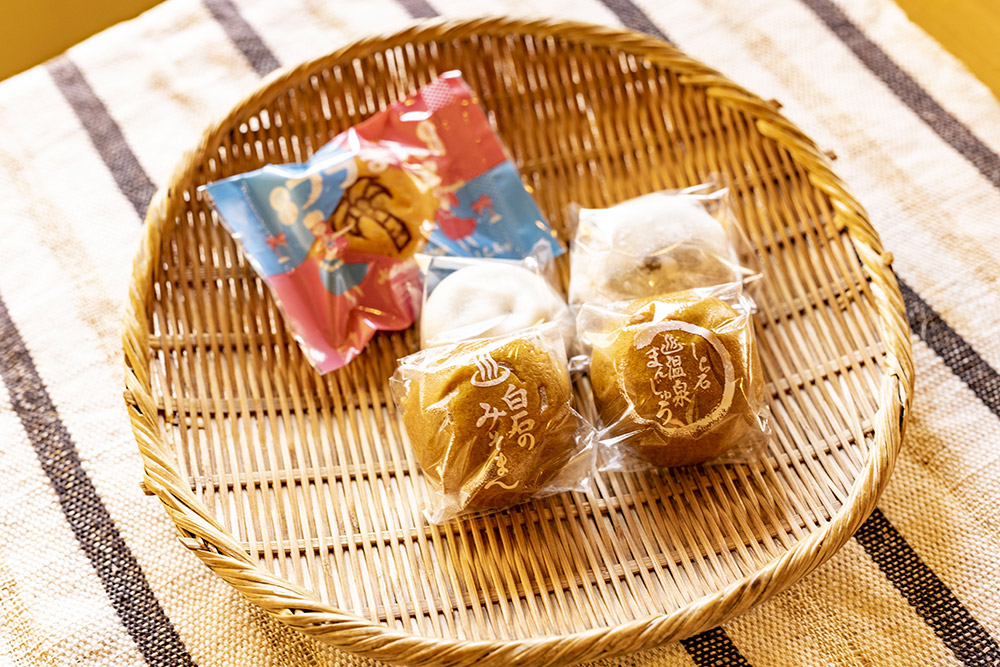 At Wagashi no Kutsumi, which has been in business for 100 years, try the famous onsen manju, as well as the dorayaki (pancakes sandwiching a bean-paste stuffing) which are handmade every day. The azuki bean paste is sweet but not too rich, so many families order an extra-large dorayaki to enjoy sharing amongst themselves. At Kasho Shiraishi, a confectioner that insists on additive-free products, sample the flavorful miso manju, a stuffed confection that is a long-time local favorite.