Enjoying Hamadori
Fun on Wheels Up and Down the Coast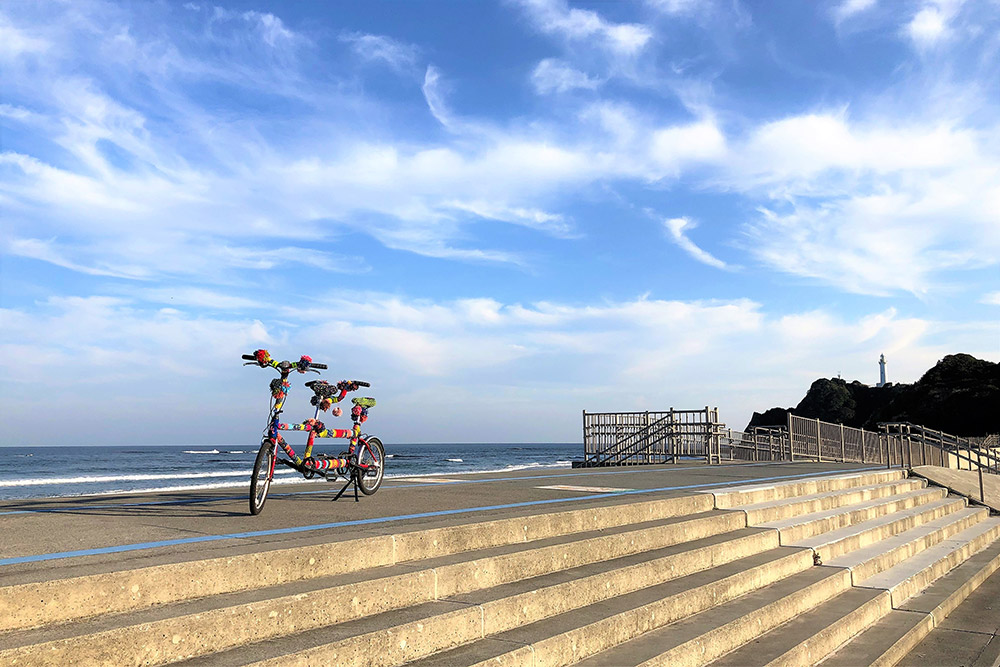 The Iwaki Nanahama Kaido is a 53-kilometer-long cycling path that follows the Pacific coastline of the city of Iwaki.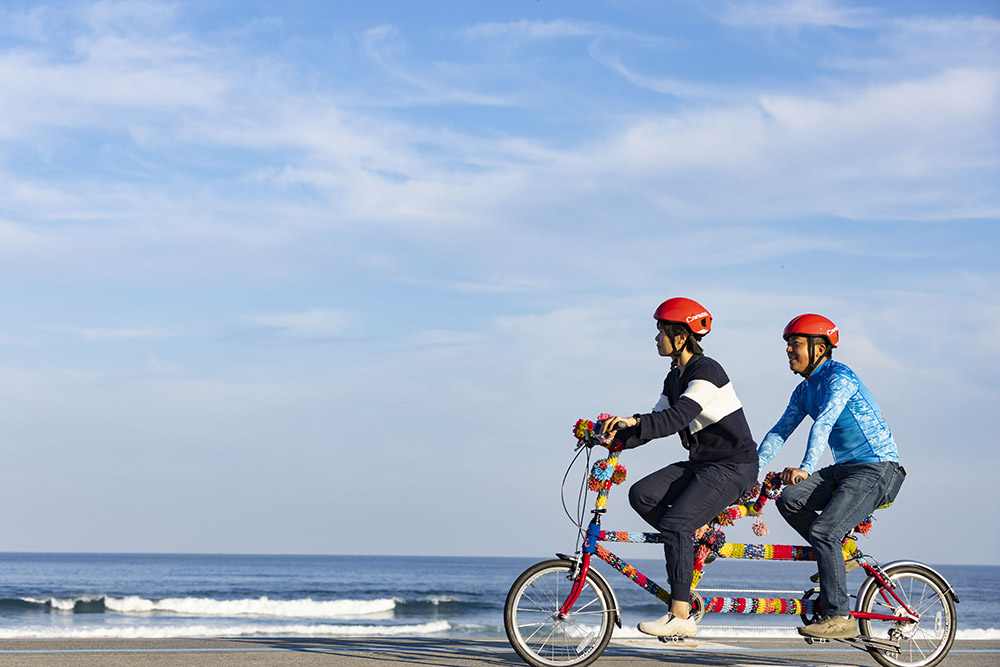 Trains and buses offer easy transportation around the city of Iwaki, but cycling is another great way to get around. The Iwaki Nanahama Kaido is a cycling path along the Pacific coastline that opened in 2021. It runs along an embankment that was built to protect the community from tsunami. while preserving the view of the ocean for the local people. It offers easy access by bicycle to sites like the fish market and the aquarium, or cyclists can just ride along the coast to catch the sunrise over the Pacific Ocean.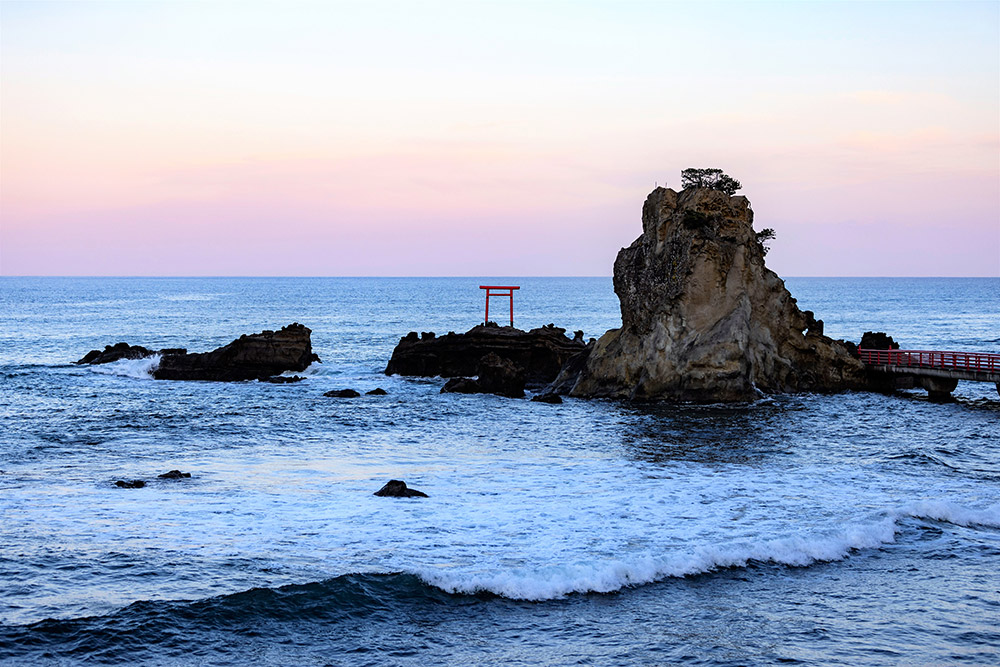 When it comes to the best sea views of the Pacific Ocean, we recommend an early morning sunrise. Cycle north on the Iwaki Nanahama Kaido to the Hattachi Coast and look for the red torii gate on the island of Bentenjima, just off the coast. It's a perfect spot for keen photographers, and just watching the sun rising above the torii gate as the morning mist clears is a wonderful way to start the day,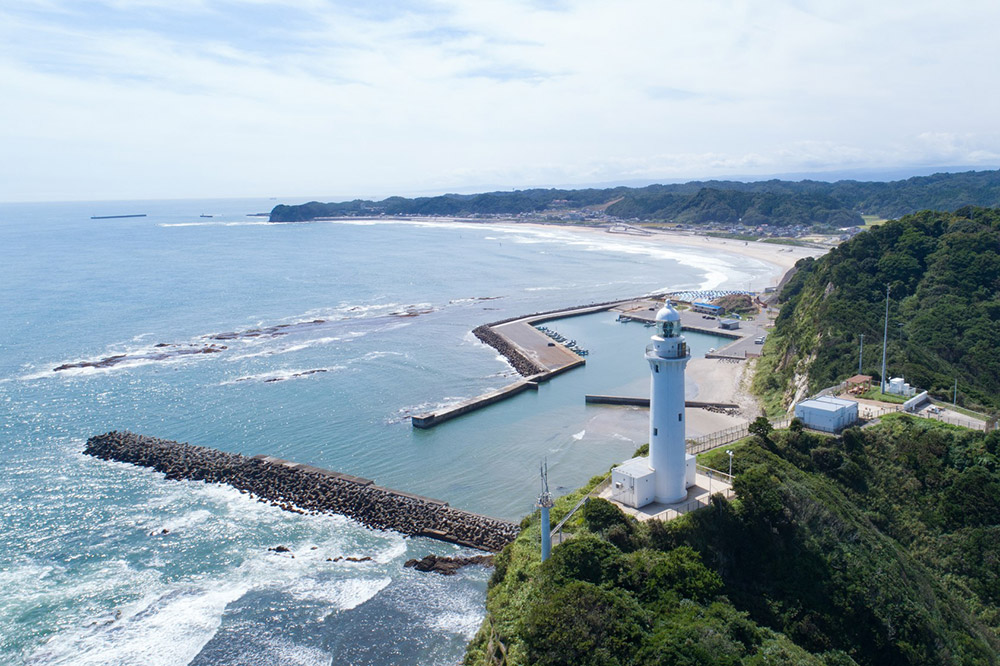 Visitors who prefer a more leisurely route can explore the marine environment on display at the Aquamarine Fukushima Aquarium in Onahama. Fresh seafood is the attraction at the Iwaki Lalamew tourist fish market, and the nearby Misaki Park offers the thrills of a giant roller slide and a 360-degree panoramic view of the city from the observation deck of the Iwaki Marine Tower.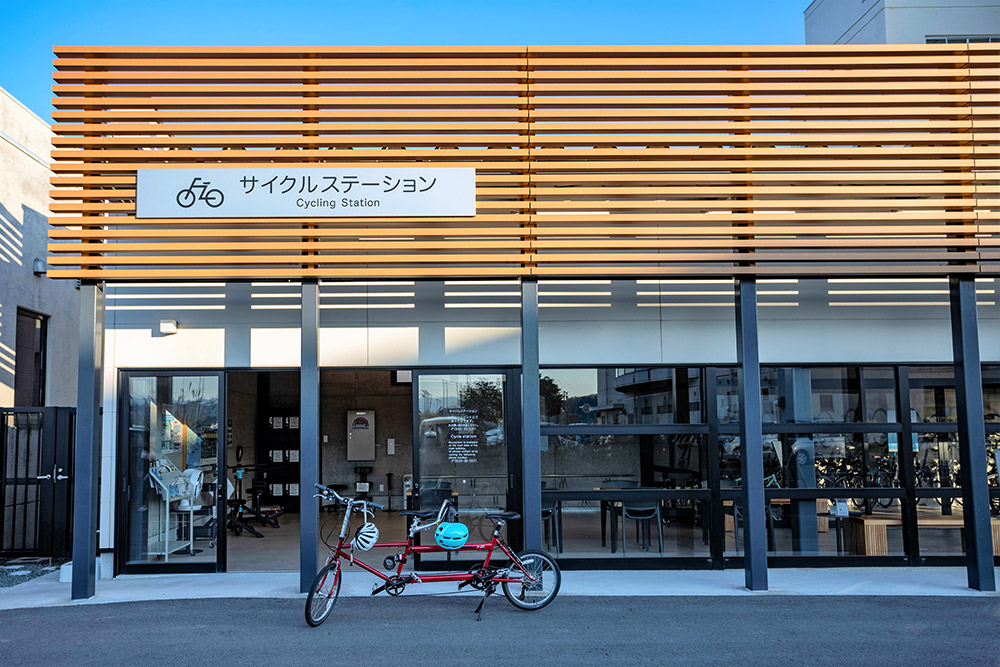 There are a number of bicycle rental spots run by the city of Iwaki along the Iwaki Nanahama Kaido. Some are located near accommodation facilities like the Iwaki Shinmaiko Heights hotspring hotel or tourist attractions such as Onahama Beach. The Hayate Cycle rental spot, for example, which is a short walk from Yotsukura Station on the JR Joban Line, has a very good selection of bicycles, from two-seater tandems to electric bicycles, for cyclists of all skill levels.