Places of Interest
The FUTABA Art District is helping a town's recovery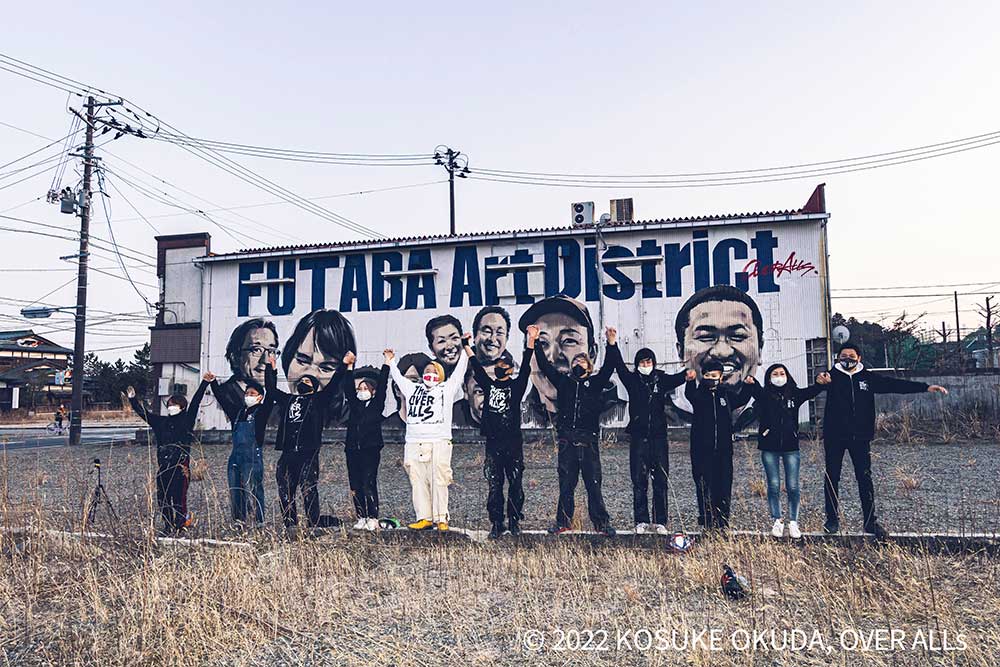 The art collective OVER ALLs undertook this project in 2020 to prove the power of mural art in the town of Futaba, which suffered from population loss following the Great East Japan Earthquake and the subsequent nuclear accident.
The Futaba Art District is a large-scale public art program consisting of colorful, expertly-done murals painted on walls throughout sections of Futaba Town. Several of the murals are clustered near Futaba Station, prominently visible to arriving visitors. Others, including some as large as 40 meters in length, are located on buildings between the station and the Pacific ocean, which lies a few hundred meters to the east.
Futaba is the site of half of the Fukushima Daiichi Nuclear Powerplant, and the town was seriously affected by fallout from the disastrous nuclear accident of March, 2011. The entire population of nearly 7000 people was evacuated, and 96 percent of the town, including the station area, lay inside the no-entry zone for eleven years. Access to the community was restored in March, 2020, and the evacuation order was lifted in August, 2022. Still, as in other parts of Fukushima which fell under evacuation orders, residents are torn between the desire to return to their roots and the challenges that entails.
The Futaba Art District celebrates the town and its people and depicts their desires and identity as well as their sense of loss. The project is a private initiative that came about due to a chance meeting in 2019. Takato Akazawa, president of OVER ALLs Co. Ltd., a Tokyo-based mural production company, was a customer at a pub in Tokyo run by Jo Takasaki, who had evacuated from Futaba to Tokyo after the disaster. The conversation turned to the use of mural paintings to revitalize communities in other countries. Takasaki immediately asked Akazawa if he would be interested in doing something similar in Futaba.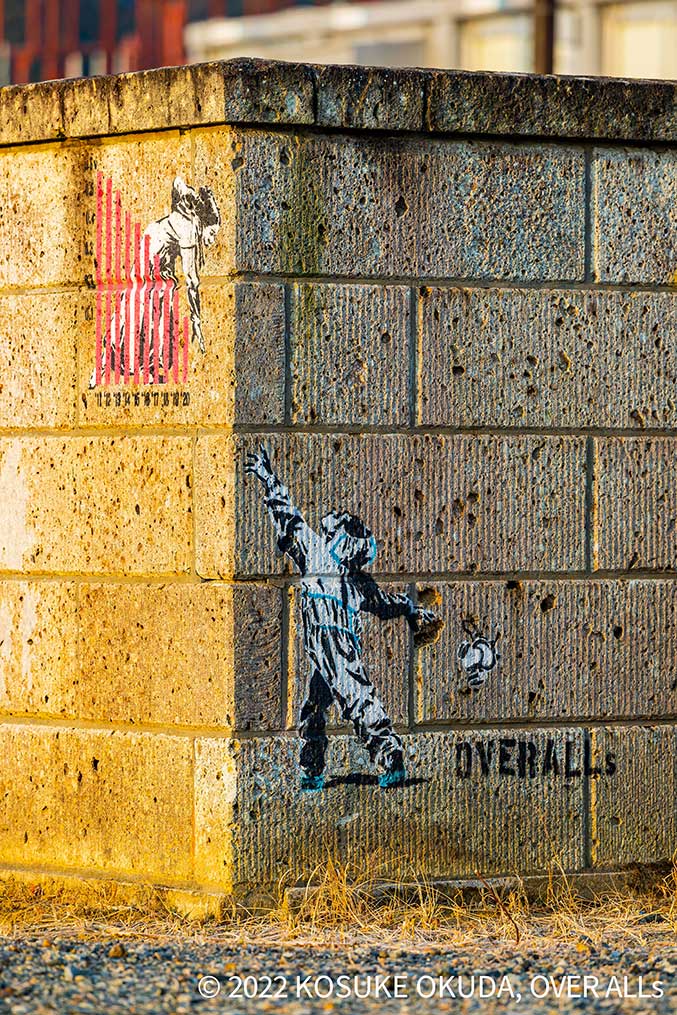 The first mural in what became a monumental series was a small one, Signal • Graph Balcony, spray-painted on a wall which marks the site where Takasaki's pub formerly stood near Futaba Station. Between August, 2020, and March, 2022, nine works were created, some of them extremely ambitious and spanning more than one wall.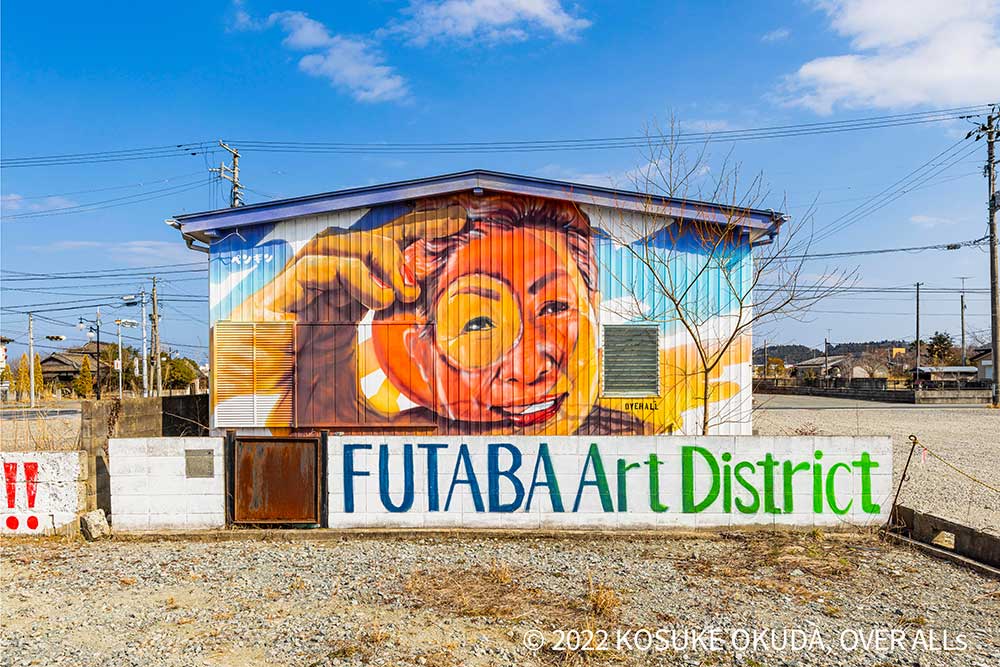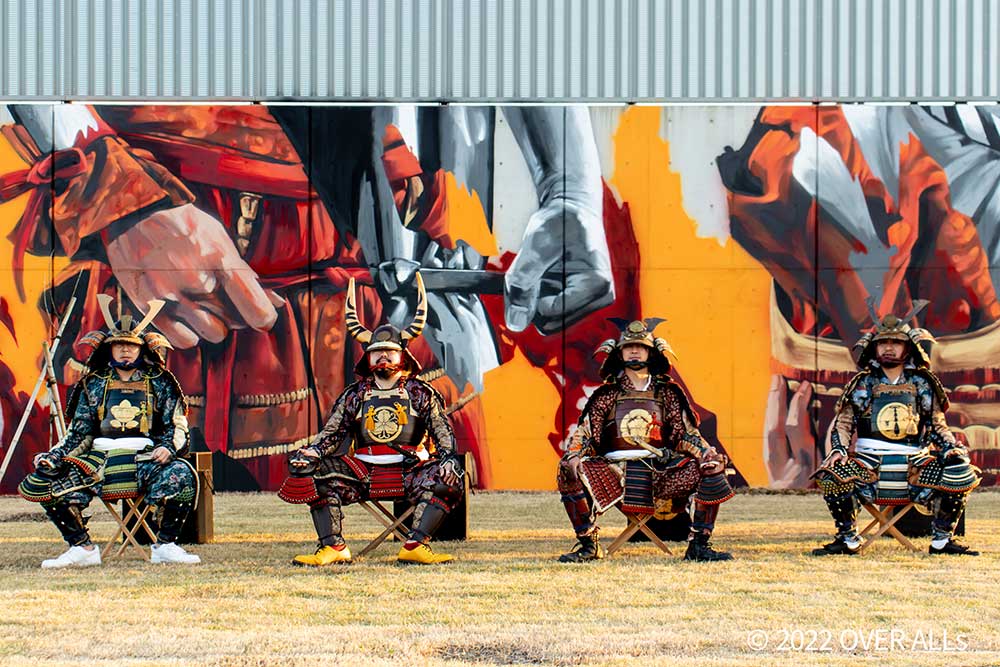 The murals are painted in a dynamic and often amusing style, with images alluding to traditional local culture, such as the yearly Daruma Market with its Giant Daruma Pull festival in early January, and the Soma Nomaoi samurai equestrian festival held in July. Several of the murals feature local residents who made their walls available to use and others who have supported the program.
The artworks reflect the desire and determination of local residents who wish to return, and help establish a sense of presence in the town as it takes its first steps towards recovery. Although the station, town hall, and community center are open, only a handful of residents have returned to live in Futaba so far. The artists' statement about the project points out that "Art by itself will not revive a city, because only the people themselves can do that."