Human Connections
The Return of the Sake Maker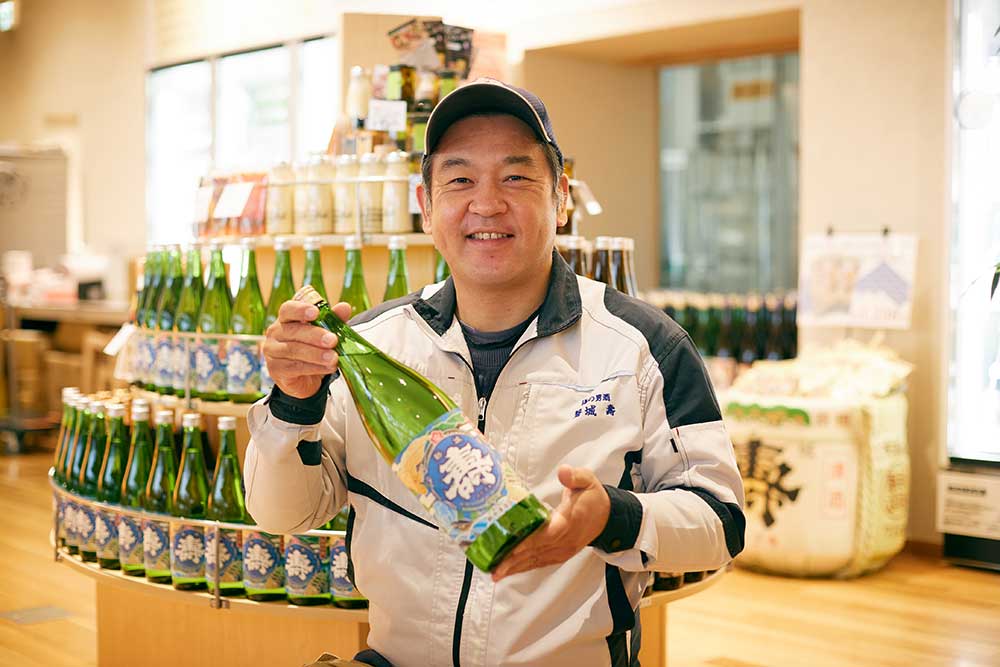 After a ten-year hiatus, a family brewery has resumed operations in Namie, the town where generations of the clan have been brewing sake for almost two centuries.
"Fall down seven times and get up eight," is a Japanese proverb expressive of resilience. It's a perfect fit for the story of the Suzuki Brewery in Namie. This family-run brewery stood right on the Fukushima seashore, so it was completely washed away when the tsunami struck on March 11, 2011. This, however, was not enough to make the Suzuki family give up on sake-making, something they had been doing since 1830. While living as evacuees in Yamagata prefecture, northwest of Fukushima, they got wind of a sake brewery that was about to shut down. They quickly took it over and, amazingly, managed to ship their first batch of sake in December, just nine months after their own brewery had been destroyed. Today, it is where they produce 100,000 liters of their flagship Iwaki Kotobuki sake each year.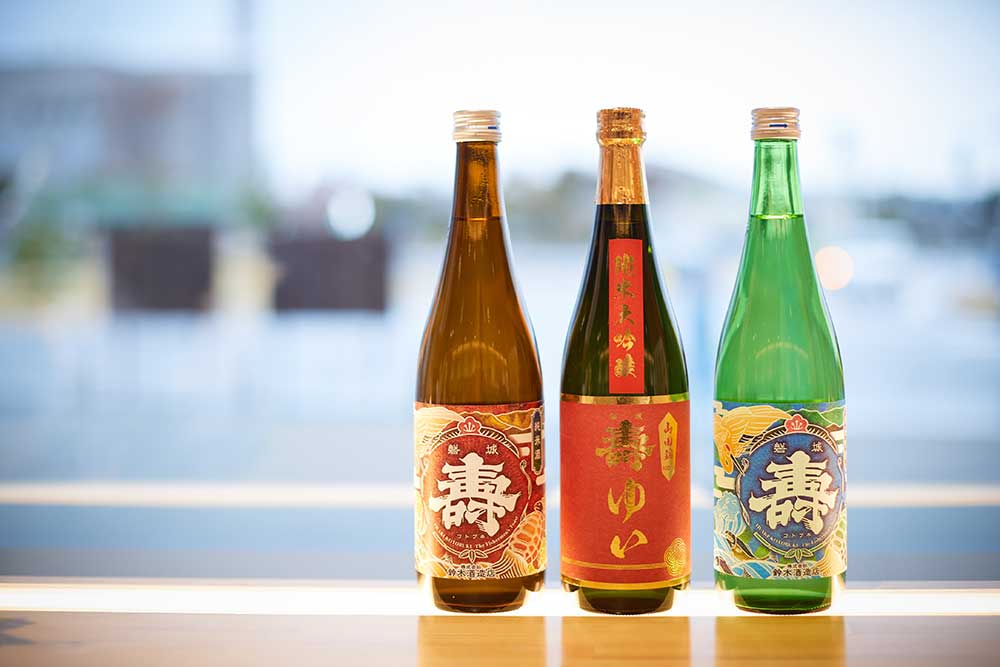 Astonishing through this story of recovery is, it did not yet go far enough for the Suzukis.
They were determined to resume production in the original location of their brewery. "Namie is our hometown. The food, the air and the water of this place are what we're made of," says vice-president Shoji Suzuki. "Gradually, things were starting to improve here. Fishing had resumed and the local government was back in charge. The old population was starting to come back too, though not to anything like its previous level."
In fact, the only thing preventing the Suzuki Brewery from returning was a lack of resources. So when the local government chose them through public tender to manage the sake brewery right next to the Namie Michi-no-eki Road Stop, they jumped at the chance.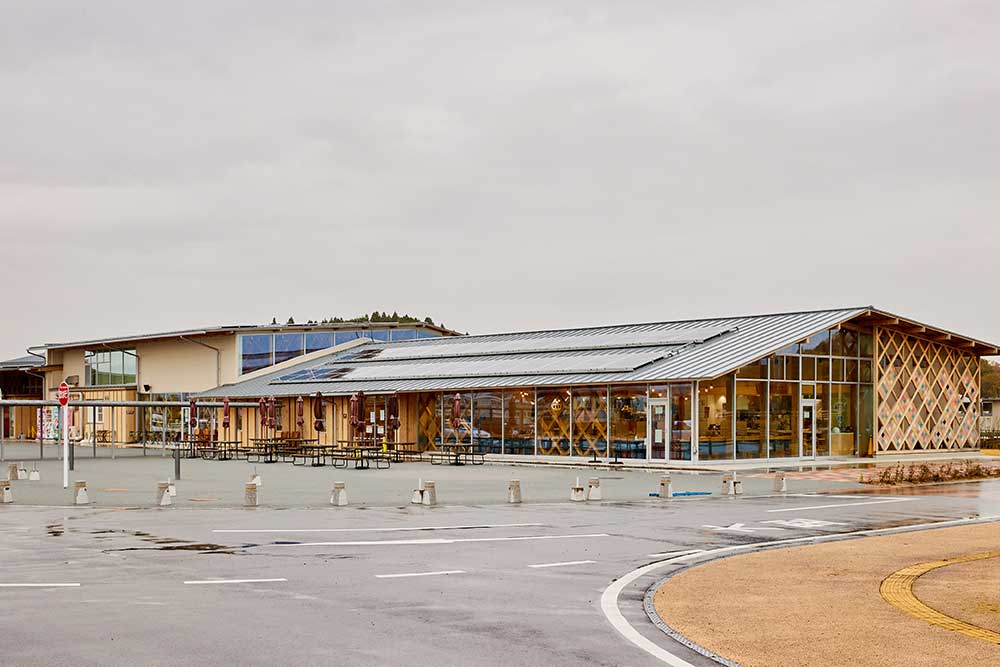 The brewery and shop opened in March 2021, and currently produces 40,000 liters per year. Shoji Suzuki and his older brother, who is company president, shuttle back and forth from Yamagata, supervising the Namie operation for half a week each.
"It's good for people to come and see the reality of Fukushima for themselves," says Shoji Suzuki.
The sake shop is a hit not just with locals eager to enjoy their traditional local tipple again, but also with people working on post-disaster reconstruction projects and people who are just passing through. "It's good for people to come and see the reality of Fukushima for themselves—not just the damage but how the place is developing again," says Suzuki. Visitors can buy bottles of sake to take home, while the impatient can enjoy a five-sake tasting sampler for just 500 yen. Non-drinkers will have to content themselves with the sake-flavored ice cream.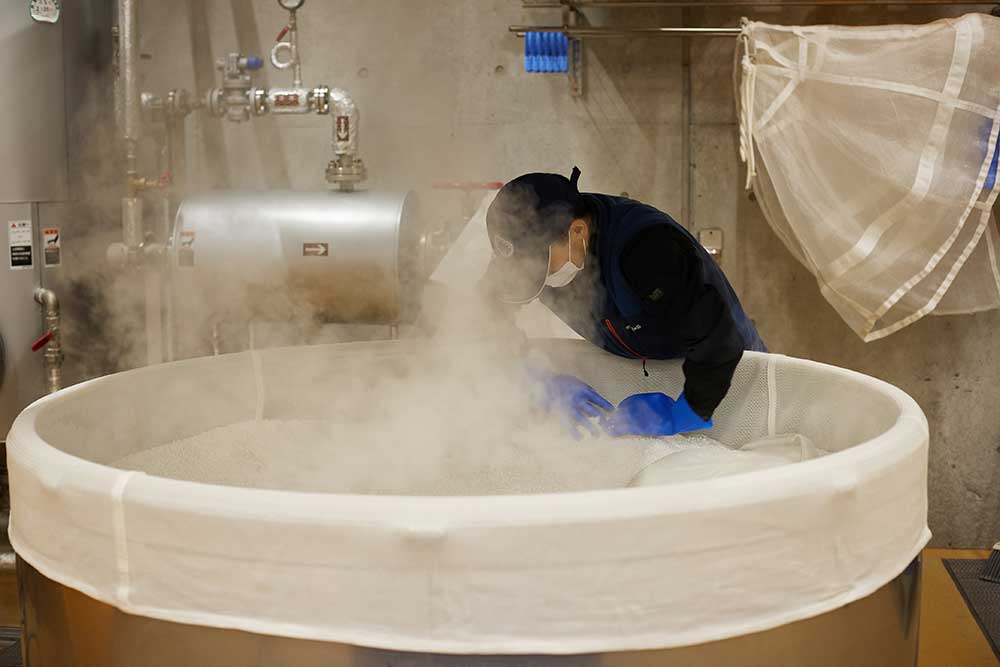 Now successfully reestablished in its hometown after a 10-year interval, the company is looking to experiment with new flavors to appeal to a younger generation of drinkers. In 2023, the brewery will be releasing a sake made with citric acid to help alleviate fatigue—a product idea that originated with a young brewer with a passion for marathon running. It is also exploring using mold from the cosmos flower, the symbol of Namie, in its recipe.
Traditionally, Namie fishermen would fortify themselves with sake from the Suzuki brewery. In fact, the label is inspired by the gaudy flags the fishermen would unfurl to celebrate a successful catch. With the return of the Suzuki Brewery to Namie, everyone—overseas tourists included—has plenty to celebrate.