A Brief Guide to the Fukushima Hamadori Area
The Hamadori Coast
Fukushima is the southernmost prefecture of the Tohoku region of northern Japan. It is the third largest prefecture after Hokkaido and Iwate. Fukushima is made up of three regions divided by mountain ranges. From west to east, they are Aizu, Nakadori (central road), and Hamadori (beach road). Hamadori, which faces the Pacific Ocean, has the mildest climate of the three, and is itself divided in three areas, north to south: Soma, Futaba, and Iwaki.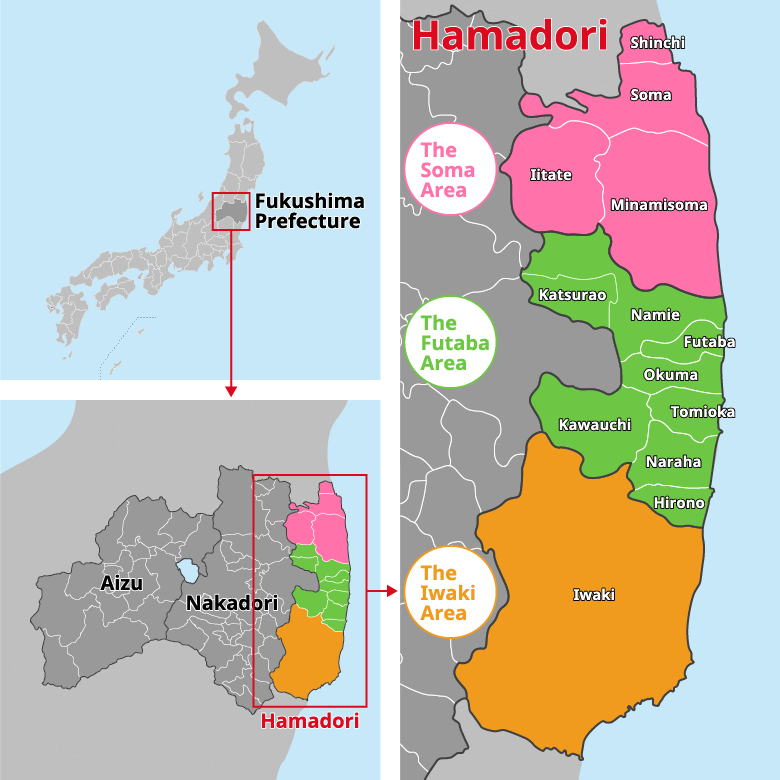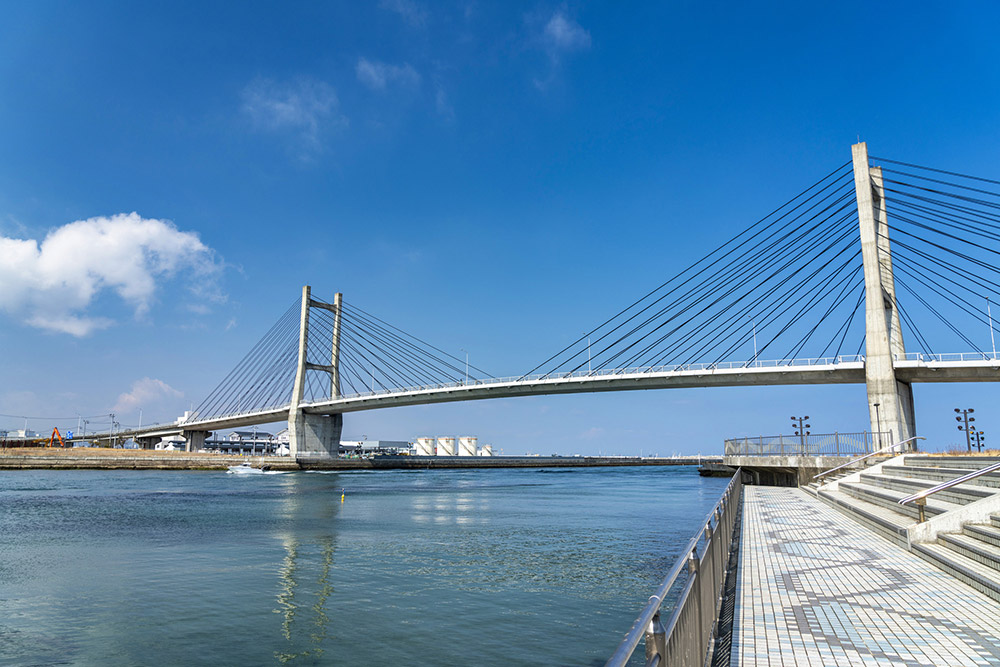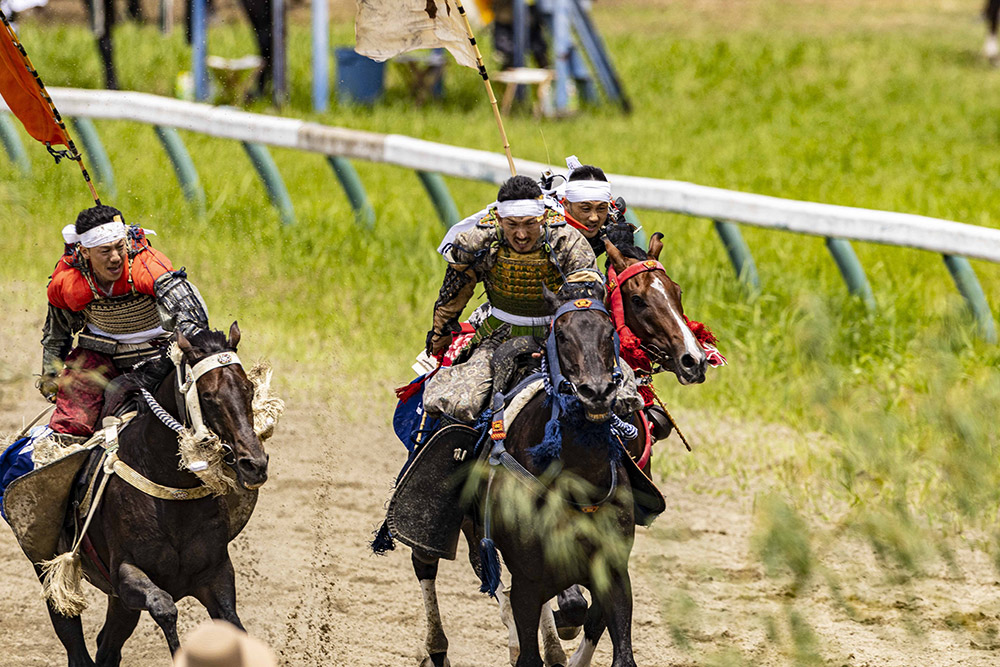 The Soma Area
(Soma, Minamisoma, Shinchi, Iitate)
The Soma area has a long history, and was ruled by the Soma clan for 740 years until the beginning of the Meiji era (1868–1912). Soma Nomaoi, a thrilling summer event featuring samurai on horseback, has been part of the area's culture for over 1,000 years. The area also is home to beautiful beaches and the southern trailhead of the Michinoku Shiokaze Trail, a more than 1,000-kilometer-long route that was developed to help the northeastern coast of Japan recover from the Great East Japan Earthquake of 2011.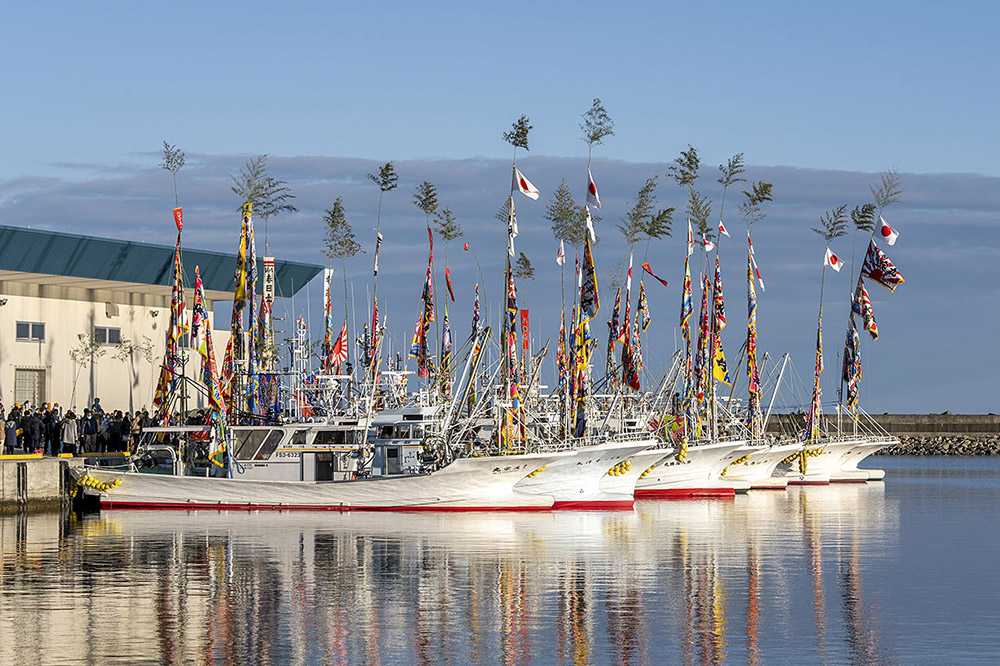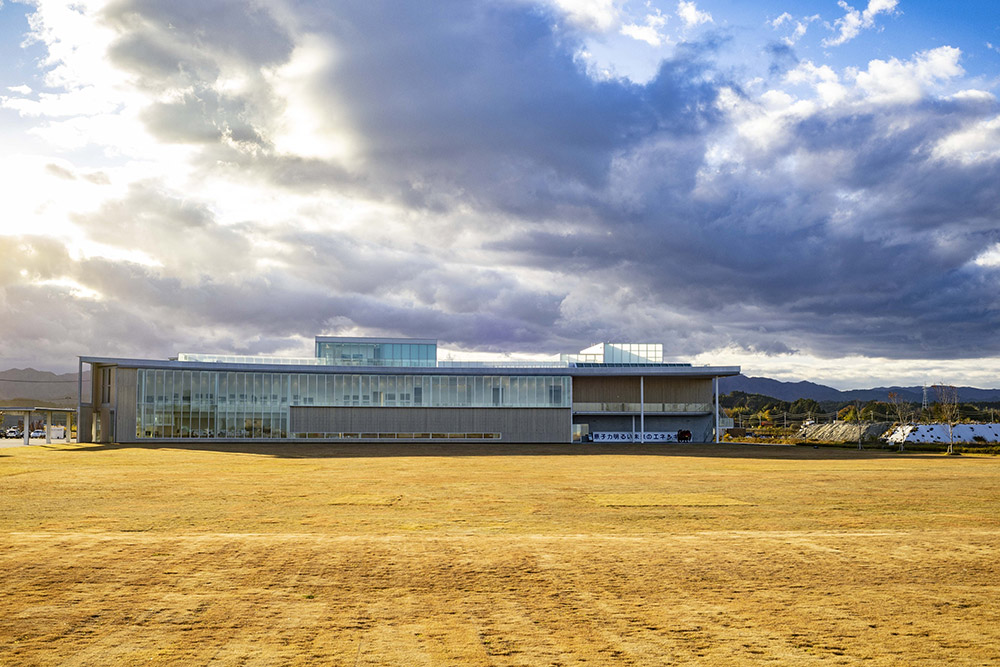 The Futaba Area
(Hirono, Naraha, Kawauchi, Tomioka, Okuma, Futaba, Katsurao, Namie)
This area was severely affected by the Great East Japan Earthquake and the accident at the nearby Fukushima Daiichi Nuclear Power Plant. At one point, the population of all the towns and villages in the area were forced to evacuate. Today, visitors can learn about the extent of the disasters and the effect on the area at the Great East Japan Earthquake and Nuclear Disaster Memorial Museum. Residents, returnees and newcomers, are making great strides in revitalizing the community through activities like food production and wine making.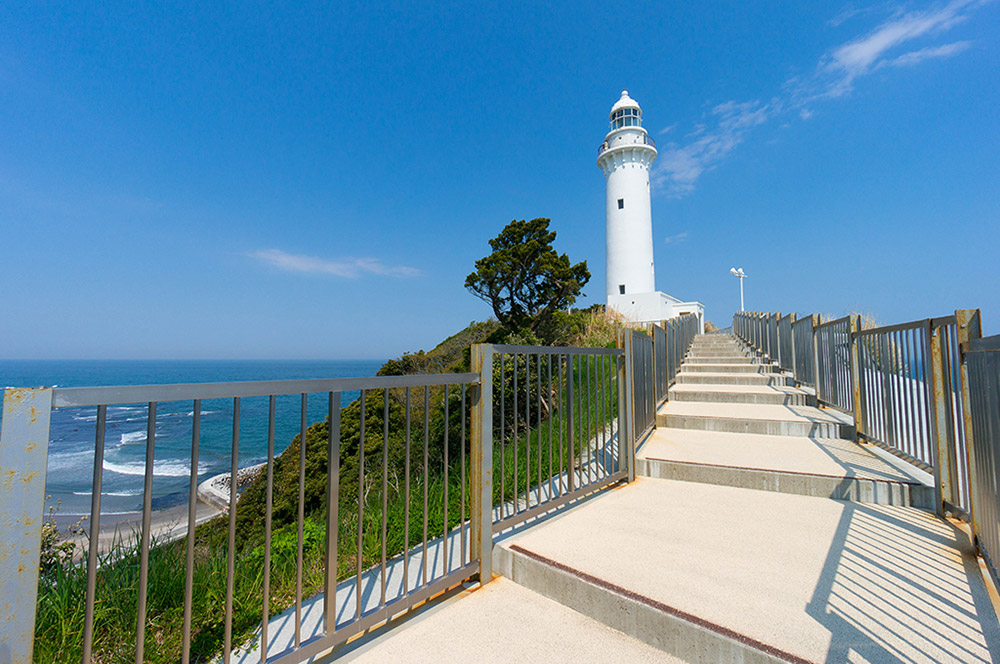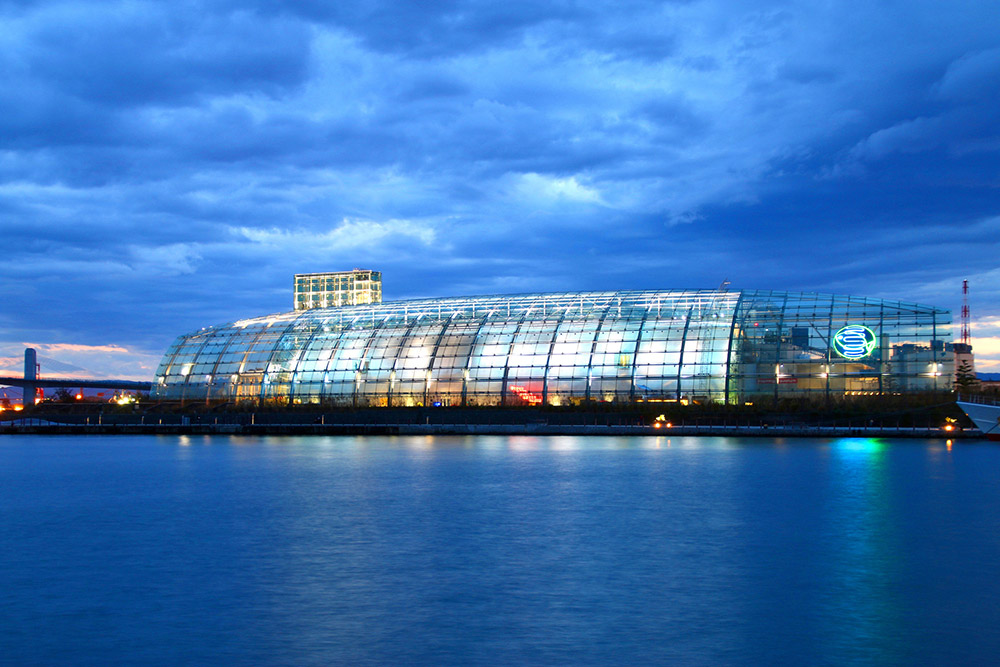 The Iwaki Area
(Iwaki)
This is the southernmost area of Fukushima Prefecture. It is widely known for its excellent beachfront, which makes it an attractive destination for surfers and beachgoers. Iwaki also is home to the 1000-year-old hot spring town of Iwaki Yumoto Onsen, another locale where dinosaur fossils have been excavated, a historical coal mining town, and other community attractions.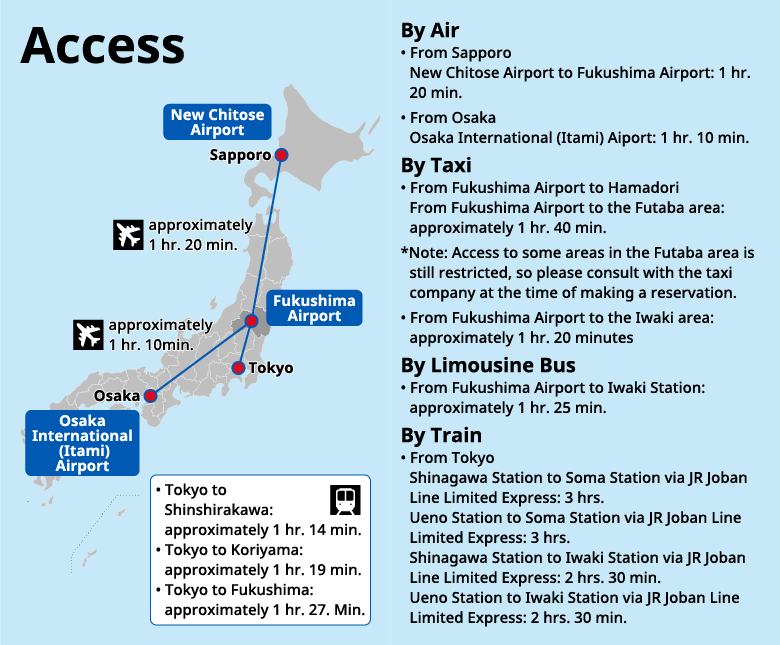 Radiation Monitoring
Radiation levels in Fukushima Prefecture have significantly decreased since the March, 2011 accident at TEPCO's Fukushima Daiichi Nuclear Power Plant. With the exception of the enforced evacuation zone, radiation levels in Fukushima are about the same as most places around the world. The figures below show comparative radiation levels. The variations are largely due to local differences in the types of soil, rock, etc.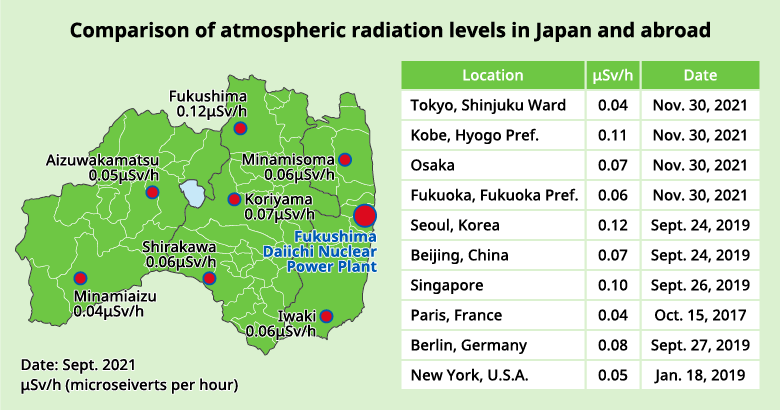 Tourist Information Centers